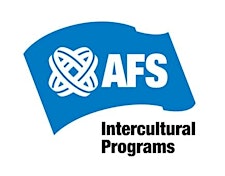 AFS Intercultural Programs
AFS Intercultural Programs is an international, voluntary, non-governmental, non-profit organization that provides intercultural learning opportunities to help people develop the knowledge, skills and understanding needed to create a more just and peaceful world.
AFS enables people to act as responsible global citizens working for peace and understanding in a diverse world. It acknowledges that peace is a dynamic concept threatened by injustice, inequity, and intolerance.
To find out more about AFS visit: www.afs.org
Sorry, there are no upcoming events