Description
When a startup is about to graduate from an early-stage accelerator, they often wonder what to do next. Many startups typically choose one of four paths: join another accelerator, search for investment, shut down, or bootstrap.
If you're an early stage founder considering an accelerator or graduating from one soon, join MassChallenge Texas at Industrious and hear our panelist's insights into the paths they chose for their businesses, and the lessons they learned along the way. The take aways from this conversation will help prepare you for future milestones.
Complimentary headshots provided by The Perfect Headshot.
RSVP via Eventbrite. Food & beverages will be served.
Schedule:
6:00 PM - 6:30 PM - Networking
6:30 PM - 7:30 PM - Panel and Q&A
7:30 PM - 8:00 PM - Networking / Close
Venue and Parking:
The parking garage for Industrious has visitor parking. It is $6 an hour, $12 for two hours, and $26 maximum per day. Visitors can pay by card as they exit.
Street parking is also available.
---------------------
THE PANEL
---------------------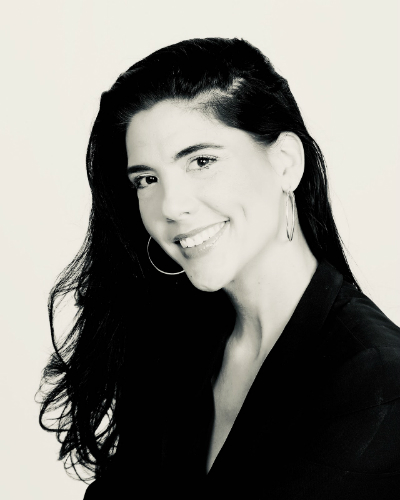 Moderator: Valerie Vacante, Founder of Collabsco and Co-Founder of TechUp
Valerie Vacante is the Founder of Collabsco, a strategy, and innovation firm based in Austin, Texas. In a connected world of entertainment, play, living and learning Valerie has pioneered award-winning digital products and experiences across IoT, AR, VR and beyond. In 2018, Valerie launched the first-ever connected play landscape; this year, her latest iteration maps over 260 connected play experiences, emerging technologies and business growth opportunities. Valerie has expanded Collabsco's innovation efforts across the US, Europe and South America helping companies build their portfolios through collaborations with inventors, startups and global brands. She is also the Co-Founder of TechUp, a curated service that showcases innovative products on a global stage as featured at WIRED Live, WIRED Next Generation, CES, and SXSW.
In between driving what's next in technology, culture, and design, Valerie serves on the SXSW Innovation Advisory Board, as a CES KAPi Awards Judge, a Global Expert to MassChallenge, an international speaker and technology writer. You can find her almost anywhere creators are designing the future.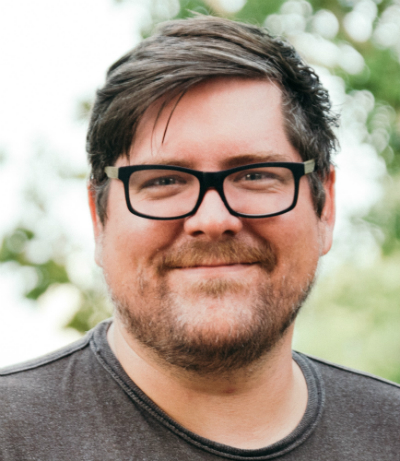 Panelist: John Higley, Founder of EQO
Path: Another Accelerator
John started research for what became EQO in 2016 with the goal of bringing the modern molecular biology lab to the field of environmental biology. Prior to forming EQO, John worked on early cancer diagnostic platforms and microbiome analytics at Thermo Fisher Scientific and led the experimental therapeutics department as the Senior Director of R&D at Molecular Templates. John founded EQO following the successful development of EQO's flagship detection platform; originally developed for a grant-funded study of three Texas lakes. At EQO, John has brought together a phenomenal team of co-founders, has been recognized and featured as one of Austin's most influential innovators, led the EQO team to win the platinum award at MassChallenge Texas, and has gained recognition nationally as a thought leader in the field of molecular management of environmental systems.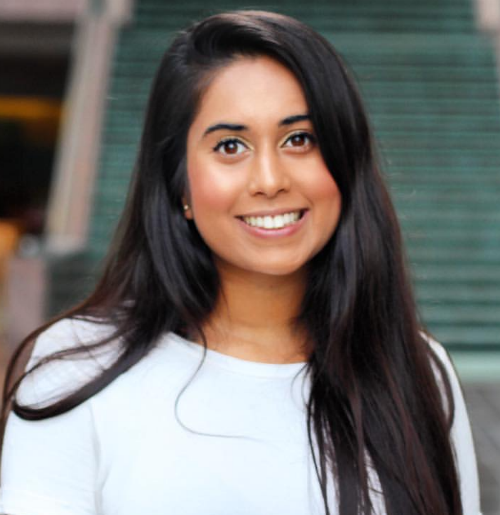 Panelist: Kelsi Kamin, Silverton Partners
Path: Investment
Kelsi is on the investment team at Silverton Partners, the leading early-stage venture capital firm based in Austin, TX. At Silverton, she sources new investments, supports due diligence, and oversees the firm's business development activities. Prior to joining Silverton, Kelsi was a Venture Associate at Capital Factory, where she worked to build their Accelerator and Fund portfolios and helped oversee their expansion into Dallas/Fort Worth. Previously, Kelsi worked at Crunchbase, writing the company's daily newsletter on global VC deals & startup trends, and in finance/operations at Salesforce.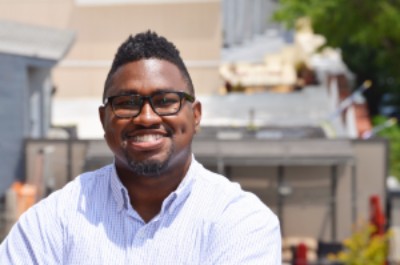 Panelist: Harold Hughes, Founder & CEO of Bandwagon Fanclub
Path: Investment
Harold Hughes is a 2008 graduate of Clemson University where he received Bachelors degrees in both Economics (B.A.) and Political Science (B.A.). In May 2014, he completed his MBA at Clemson, and he is currently pursuing a graduate certificate in Innovation & Entrepreneurship at Stanford University. Harold is the Founder & CEO of Bandwagon – a B2B SaaS company that uses blockchain technology in their fan identity and attendee analytics solution to help event organizers know their fans regardless of where they purchased their tickets. Their goal is to help event organizers (sports teams, festivals, etc.) create more personalized experiences for their fans while eliminating ticket fraud, thus driving revenue and attendance. He and his team have raised more than 1.5M from investors like Backstage Capital, Capital Factory, Black Star Fund, and OVG. They also completed a successful equity crowdfunding campaign last December via Republic, raising 145k from 330 investors.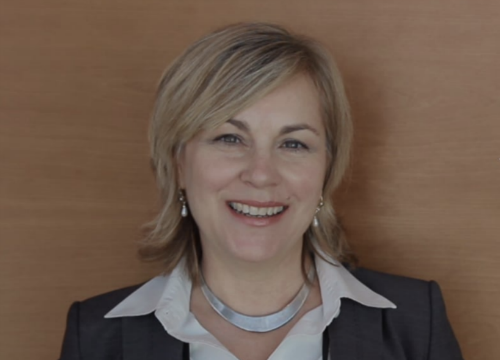 Panelist: Barbara Kelso, Principal of Kelso Consultants, President of Liberty Payments, and Principal of Sapphire Productions
Path: Shut Down, Serial Entrepreneur
Barbara Kelso is a successful entrepreneur and proven business leader leveraging over 30 years of experience through her diverse and global career as a Founder, Board Member, Advisor, Investor, and Director for operational and executive management roles in corporate, non-profit and startup/small business sectors which has allowed her to develop keen insights into legacy-building strategies, provide problem-solving responses, identify valuable funding source, build relationship networks that support her clients, and drive vision that manifests into reaching client goals, which in turn creates successes that deliver enduring and measurable results.
In 2009 Barbara was recognized as a "Texas Blazing Star" and nominated as "Texas Business Woman of the Year". Today through Kelso Consultants, Barbara utilizes her in-depth knowledge of a wide variety of industries to advise and mentor entrepreneurs, leaders, and women worldwide.
Barbara's civic involvement is punctuated by the following committees and boards: local, regional and global positions for EO, (Entrepreneurs' Organization) EO Austin Board: Integration Chair, Membership Chair and Learning/Events Chair, Regional Membership Chair, and Global Director of Strategic Alliances, EO Texas University global committees for Sponsorship and Events, and served as an Ambassador for international member companies. Austin Chamber of Commerce Membership Committee, Advisor, MIT Philanthropy Foundation, Board of Advisors for Austin Museum of Art and Grameen America. Committee Engagement, Austin Gives, Austinfree.net, Austin Business Journal Mentor Monday, Mentor with Million Women Mentors.
Pitch Judge for accelerators, Rice Alliance, Judge of the SXSW Interactive Innovation, [Re]verse Pitch Judge, Judge MassChallenge
Specialties:
Leadership Advisory
Business and Marketing Strategist
Strategic Business Relationships
Locating Financing Sources
Business Development
Network Expansion
Event Planning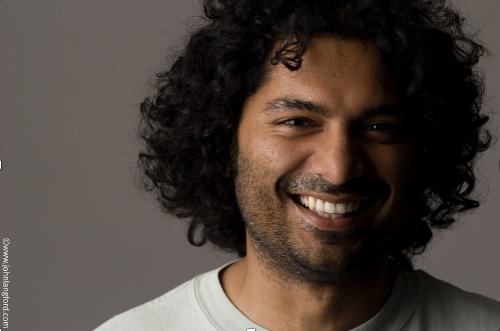 Panelist: Bijoy Goswami, Co-Founder & Evangelist of ATX Equation and Founder of the Bootstrap Austin
Path: Bootstrapping
Bijoy Goswami is deeply interested in how we create extraordinary, meaningful and joyful lives. He sees our unique human capability of building mental models as a vital part of this endeavor. He loves building and sharing simple, yet powerful models, including MRE, youPlusU, and Bootstrap.
His life has been an inadvertent study of contrasting spiritual, cultural and intellectual models. He was born in Bangalore, India on April 15, 1973, to a Catholic mother and a Hindu father. He moved to Taiwan at the age of ten and Hong Kong at fourteen. He came to the US in 1991, attending Stanford, where he studied Computer Science, Economics, History and completed an Honors program in Science, Technology, and Society. He spent a term at Oxford. In 1995 he moved to Austin, TX, to join a software startup and cofounded Aviri software in April 2000. In 2003, he began in earnest, his work as a model-builder, bootstrapper, and evangelist.
Bijoy expresses and communicates his models through books, music, film, community, and websites. The process also deepens his understanding of the models and how to effectively convey them. Collaboration is at the heart of this process and he has been very lucky in finding extraordinary partners. Their expertise combines with the model, and through multiple iterations, a unique creation results. Some of these include Bootstrap Austin, The Human Fabric and Mystic Cab.
Learn more at www.bijoygoswami.com

---------------------
Event Sponsor: Industrious Austin - 5th & Colorado
MassChallenge Texas Founding Partners: Southwest Airlines | TMAC | WeWork | Upstream | USAA
MassChallenge Texas Civic and Corporate Partners: Central Houston | City of Houston | Lionstone Investments | Midway | BAE Systems | Spurs | BHP | Reliant | Ingram Micro | Winstead Attorneys | Houston Texans