Sales Have Ended
Registrations are closed
We are sorry you missed it! We missed having you there! For more events and to see what Boston's AI cluster is up to, check out https://deep1.org/
Sales Have Ended
Registrations are closed
We are sorry you missed it! We missed having you there! For more events and to see what Boston's AI cluster is up to, check out https://deep1.org/
Description
Your Superpower is Ready Now!
How AI will enable everyone to benefit from an enhanced visual reality
Come hear MIT lecturer, Futurist at EPAM Continuum, and author David Rose preview his latest book SuperSight: Spatial Computing and the Evolution of Eyes. In this lively talk, David will layout design principles for the next platform of computing. It is an unapologetically speculative romp into a future that mixes computer vision with human vision.
Making it real: Next Autodesk AI Lab researchers Yotto Koga and Ara Danielyan will then present research projects that leverage the "SuperSight" future where machine learning and generative design start to power product design and collaboration in architecture, engineering, construction, and manufacturing.
This event will also include networking, light hors d'oeuvres and drinks
Government issued or Student Photo ID required for admission
Parking
Street parking is available across from the Innovation center and the Marine Industrial Park Central Garage at 369 Northern Ave is within walking distance
For more information & to learn about Deep1 go to: https://deep1.org/
Sponsored by Deep1, AI World, CIC & AutoDesk
Attend AI World to learn how innovators use AI and intelligent automation to innovate, build competitive advantage, drive business, and reduce costs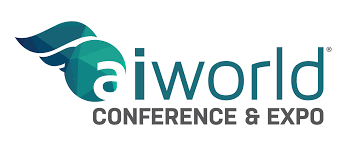 CIC
We recognize that invention propels innovation, density spurs collaboration, and a shared purpose drives a thriving community. As we race forward into an age of exponential growth and transformation, CIC provides a home from which to work, allowing innovators to easily access resources and create substantive, positive global impact.

Autodesk
Autodesk makes software for people who make things. If you've ever driven a high-performance car, admired a towering skyscraper, used a smartphone, or watched a great film, chances are you've experienced what millions of Autodesk customers are doing with our software.