Description
Your Startup Brain Trust: Getting the Best From Advisors & Mentors
About this event:
Mentors and Advisors: For entrepreneurs they can make all the difference between success, or a long, lonely struggle. While most entrepreneurs know they can be valuable, most don't know how to find the right advisors and mentors, and how to work with them to accelerate their startup's success.
Advisors can be the catalyst that connects you to key customers, partners and investors. Mentors can help you grow as a founder, CEO and entrepreneur. Advisors can help you avoid unseen landmines and mistakes, and be more effective in using your limited resources and time. And the right mentor can be your role model for succes —particularly when you don't fit the typical Silicon Valley model.

So, as an entrepreneur, how can you use mentors and advisors as your startup's secret weapon?

CJ Cornell —serial entrepreneur, investor, educator, and author of "The Startup Brain Trust"—leads an all star panel of experienced mentors and advisors. They'll discuss and help entrepreneurs work through the specifics of leveraging advisors and mentors to jumpstart their companies and careers.
**Parking at Galvanize is limited. We suggest utilizing ridesharing services or public transporation if possible. For parking options, please view our parking map >>
Topics the panel will discuss:
The differences between mentors, advisors, coaches and consultants
Why you need them - the unexpected benefits
How to attract and find the right mentors and advisors

The special role of mentors for women, minorities, students and international entrepreneurs

Building and setting up an advisory board
Specific guidelines on getting the best out of your mentor or advisor
How to be coachable
Benefits, pitfalls, and nuances or working with advisors
What makes a good mentor or advisor
How to become a mentor or advisor
Moderator & Panelists:
CJ Cornell – Entrepreneur, Educator and Author
Greg Head – Entrepreneur, Advisor and Mentor
Andy Lombard – Entrepreneur, Advisor and Mentor
Robert Backie – Entrepreneur, Founder – Smart Clinic
Neel Mehta - Entrepreneur, Co-Founder – Epifinder
Kent Dicks - Entrepreneur, Founder – Life365
Target Audience
First-time startup founders and entrepreneurs
Experienced entrepreneurs, running new companies.
Experienced members of the entrepreneurial community - who want to become advisors or mentors.
Established mentors and advisors who want to get better at advising and mentoring.
Professionals who help run accelerators, incubators and other entrepreneurship programs - who want to establish or improve their mentoring programs.
Panel Discussion:
The workshop will be conducted as a moderated panel, with interactive segments for the participants to ask questions and work on specific aspects of leveraging advisors and mentors for their startups.
General Networking (15 mins)
Introduction and Overview by CJ Cornell
Panel Discussion (45 mins)
Q & A (20 mins)


About the Moderator: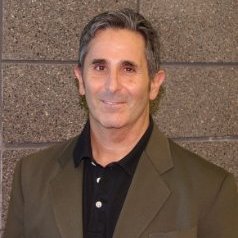 CJ Cornell was a cofounder of more than a dozen successful startup ventures that collectively attracted over $250 million in private funding; created nearly a thousand new jobs; and launched dozens of innovative consumer, media and communications products that have exceeded $3 billion in revenues.
Later, he was Professor of Digital Media & Entrepreneurship at ASU and Co-Director at the school's Knight Center for Digital Media Entrepreneurship, ASU's first full-time Entrepreneur-in-Residence, and was awarded the President's Award for Innovation.
Currently, CJ Cornell is an entrepreneurship author, speaker, advisor, and consultant. He is the author of the Amazon bestseller, The Age of Metapreneurship, and the upcoming The Startup Brain Trust - A guidebook for Advisors, Mentors and Entrepreneurs. He writes about entrepreneurship, and his blog has been cited as one of the top 50 most influential blogs for entrepreneurship.