Description
This art restorative workshop will use linoleum carvings as storytelling our journey within our growth. Participants will learn how to transfer and create images that represents their inner growth and journey. Participants will also explore how block printing and carving is restorative to coexisting and growing past our traumas in a peaceful method.
*Legacy is defined here as the told and untold stories of our liberation held within our bodies. Often times untold stories are passed down generations until we decide to speak up and share them.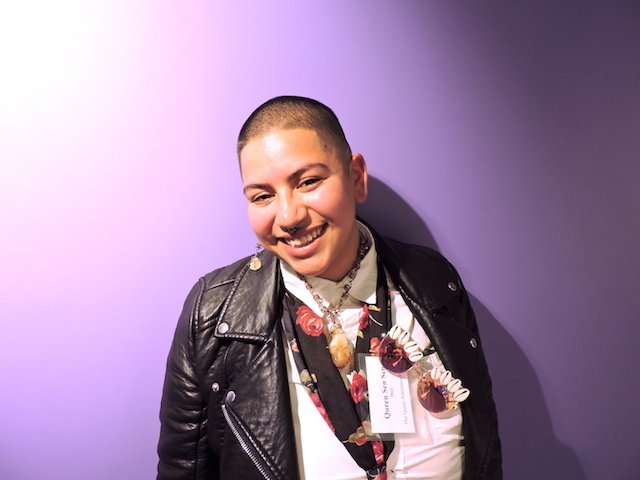 Artist Bio
Sen
Mendez also known as Queen
Sen
Sen
is a non-binary fat teaching artist born and raised in Oakland, California. They create images of ancestors, large bodies and celebration of resistance using images to dismantle social oppression among Black, Fat and Transgender bodies. Queen
Sen
Sen
built their own art business sharing their journey using relief printing as a form of therapy to cope with CPTSD and Depression. Included in the 2019 Queer Ancestor Project Visual Exhibition displayed are new prints where they have been challenged to create images of visual storytelling, new carving techniques and express their large body taking up space using visual relief prints. Queen
Sen
Sen
is also celebrating their two year anniversary of their business Art By Queen
Sen
Sen
. More info at: https://artbyqueensensen.bigcartel.com/
*Additional notes: The event space has wheelchair access and ADA accessible bathrooms. Light refreshments will be provided. Parking is limited and paid in the area, so we recommend taking public transportation if possible.