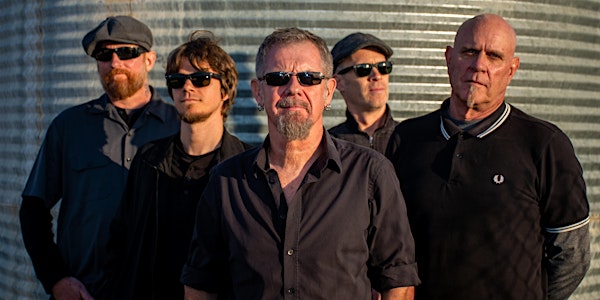 Event Information
Performers
Young Dubliners
Cliff Miller Band
Location
Revolution Concert House and Event Center
4983 Glenwood St.
Garden City, ID 83714
About this event
Bio 2021
The Young Dubliners (sometimes shortened to the Young Dubs) is an American rock band formed in
Los Angeles, California in 1988. Their style of music has come to be called Celtic Rock for the fusion
of Irish traditional music with modern Rock and Roll. The Young Dubliners have released nine
albums, starting in 1993 and have provided soundtracks for several movies and commercials. They
have toured the United States and Europe since 1994, supporting the likes of Jethro Tull , John Hiatt ,
Chris Isaak , Jonny Lang , Great Big Sea and Collective Soul . The Young Dubs consistently play at all
major venues and festivals and have had national TV audiences through performances on CBS Early
Show and Jimmy Kimmel Live!
Please go to www.youngdubliners.com for tour dates, pictures and lots more information on the band.
The Young Dubliners
Keith Roberts-Vocals / Acoustic guitar
Chas Waltz-Violin, Mandolin, Harmonica, vocals
Ethan Jones-Bass guitar / vocals
Justin Pecot-Lead guitar / acoustic guitar/ mandolin/ vocals
Dave Ingraham-Drums / percussion
"(the songs) range from stadium-friendly extravaganzas to more intimate but equally
outspoken pub-sized opuses. Lead singer Keith Roberts' powerhouse vocals front a
maelstrom of fiddle vamps, howling guitars and frenzied drums. But even so, the hint of
rueful melancholy that lies at the heart of traditional Celtic music survives, transformed
yet triumphant."
-Amazon Music
Performers
Young Dubliners
Cliff Miller Band
Date and time
Location
Revolution Concert House and Event Center
4983 Glenwood St.
Garden City, ID 83714
Refund policy