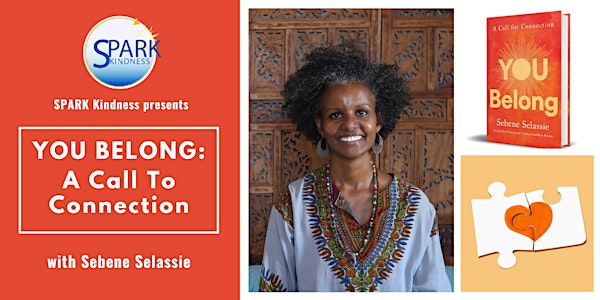 You Belong: A Call to Connection
Even during a pandemic, we are all connected. Mindfulness expert Sebene Selassie offers techniques supporting our path back to belonging.
About this event
You are not separate. You never were. You never will be.
We are not separate from each other. But we don't always believe it, and we certainly don't always practice it. In fact, we often practice the opposite—disconnection and domination. From unconscious bias to "cancel culture," denial of our inherent interconnection limits our own freedom.
In this program and in her new book "You Belong," much-admired meditation expert Sebene Selassie reveals that accepting our belonging is the key to facing the many challenges currently impacting our world. Using principles of ancient philosophy, multidisciplinary research, and antiracism, Selassie leads us in an exploration of all the ways we separate (and thus suffer) and offers a map back to belonging.
To belong is to experience joy in any moment: to feel pleasure, dance in public, accept death, forgive what seems unforgivable, and extend kindness to yourself and others. To belong is also to acknowledge injustice, reckon with history, and face our own shadows. Full of practical advice and profound revelations, You Belong makes a winning case for resisting the forces that demand separation and reclaiming the connection—and belonging—that have been ours all along.
ASL interpretation will be provided at this event.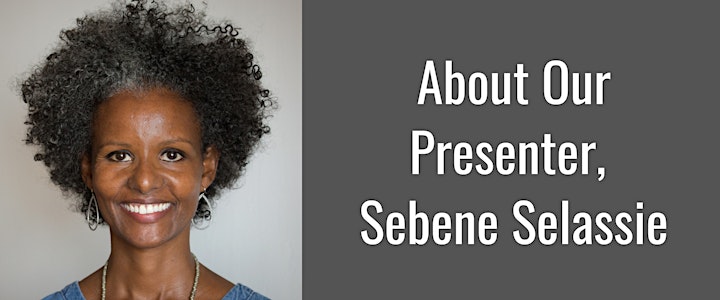 Sebene Selassie is a teacher, author and speaker who explores the themes of belonging and identity through meditation, creativity and spirituality. She is a much admired teacher on the Ten Percent Happier meditation app.
Born in Ethiopia and raised in Washington DC, Sebene began studying Buddhism 30 years ago as an undergraduate at McGill University where she majored in Comparative Religious Studies. She has an MA from the New School where she focused on race and cultural studies.
For over 20 years Sebene worked with children, youth, and families nationally and internationally for small and large not–for–profits. Her work has taken her everywhere from the Tenderloin in San Francisco to refugee camps in Guinea, West Africa. A strong believer in the power of arts-based learning, she has planned, coordinated, and taught a variety of creative programs including intergenerational photography, digital storytelling, and youth media.
Sebene is a three-time cancer survivor of Stage III and IV cancer.