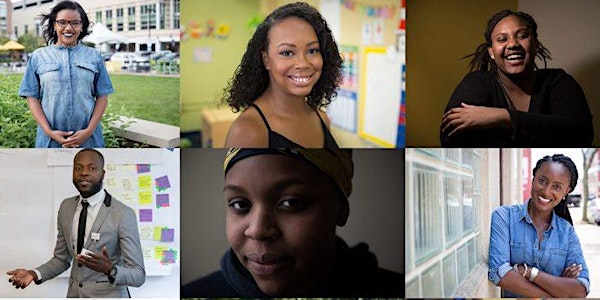 YNGBLKPGH and PublicSource mentorship event
When and where
Location
Repair the World Workshop 6022 Broad Street Pittsburgh, PA 15206
Description
#YNGBLKPGH's ambassadors wrote letters directly to the young ladies who participated in the PublicSource "I am a black girl and…" project. These messages planted seeds of encouragement, empowerment and hope in youth who have openly spoken about the many challenges of being black girls in a region that struggles with diversity and readily visible examples of African-American excellence.
The girls will have the opportunity to meet their mentors during this special event, which is free and open to the public, but registration is required.
"The visibility of role models for our young people is essential, especially in a city like Pittsburgh in which African Americans face many disparities including economic, health and overall quality-of-life inequities," said Brian Burley the book's author and community activist.
PublicSource's "I am a black girl and…" project explores the intersecting identities of black girls and serves as a platform for the girls to tell their stories about how they feel they are perceived and treated, what their hopes and fears are and what they think would better their lives.
"The girls who wrote for PublicSource or spoke to a reporter were brave enough to share intimate experiences and turning points in their lives," said Halle Stockton, managing editor at PublicSource. "To hear from a successful adult who has experienced something similar and to see where they are now, we hope that will inspire the girls to continue sharing and think positively about their futures."