Description
Yelp Tech Talk Series: PaaSTA + Mesos with Mesosphere
We've open sourced PaaSTA -- a platform as a service that's a highly-available, distributed system for building, deploying, and running services using containers and Apache Mesos! Join us as Kyle Andrerson - Lead Engineer for the PaaSTA team - shares the details on how this system works for Yelp and can work for your company. Sunil Shah - a Distributed Applications Engineer at Mesosphere - will speak on agile development and PaaS using the Mesosphere Datacenter Operating System.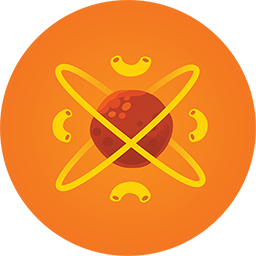 Talks
How Yelp Uses Mesos to Power Its SOA Infrastructure - Kyle Anderson (Yelp)
PaaSTA is Yelp's platform-as-a-service allowing developers to declare, in config files, exactly how they want the code in their git repo to be built, deployed, routed, and monitored. Mesos is a central component of PaaSTA, providing the core building block for the frameworks PaaSTA relies for scheduling and executing containers.
Kyle, the lead engineer for PaaSTA, will introduce PaaSTA and talk about how Mesos is used, how we monitor it, and how we deploy it.
Agile Development and PaaS Using the Mesosphere Datacenter Operating System - Sunil Shah (Mesosphere)
The Mesosphere Datacenter Operating System (DCOS) is a new kind of cloud native operating system intended to make the lives of both datacenter operators and application developers significantly easier. Powered by Apache Mesos and Marathon, the same open source projects used by Yelp's PaaSTA, DCOS provides a complete package of services which organizations can use to deploy their own in-house PaaS (Platform as a Service) with just a couple of commands.
In this talk, we'll present the technological underpinnings of DCOS and show how easy it is to install and run existing PaaS frameworks for DCOS, including Kubernetes and Marathon. We'll talk about common approaches to building PaaSTA-like automation for connecting GitHub repositories to production applications. Finally, we'll preview some of the new and upcoming features of DCOS that support everything from your own internal package repository to applications with persistent resources.)
Agenda
6:15PM: Doors open
7:00PM: Intro
7:15PM: Mesos Presentation
8:00PM: Break
8:15PM: Yelp Presentation
9:00PM: Mixer
10:00PM: Event Ends