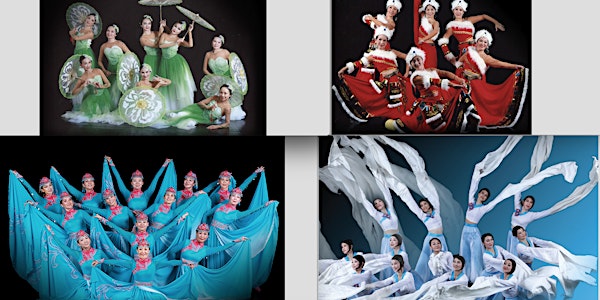 Yao Yong Dance Spring 2019 Showcase
When and where
Location
De Anza Visual and Performing Arts Center 21250 Stevens Creek Blvd Cupertino, CA 95014
Description
As a cultural partner of Yao Yong Dance, Tian Hong Foundation is pleased to help promote the upcoming Spring 2019 Yao Yong dance showcase on April 27th and 28th to the multicultural audience in the bay area. We especially welcome dance enthusiasts from all cultural background. Join us for an unforgettable live dance and theatrical experience, that features colorful Chinese ethnic and classical dances with beautiful costumes, professional lighting, sound and choreography. You will walk into the rainy alley with elegant ladies dressed in QiPao, you will appreciate vigorous Mongolian dances on the Prairie, you will witness Dunhuang fairies flying by from the Silk Road, you will also enjoy dances influenced by Chinese opera, and many many more.
To help promote cross cultural art and dance appreciation, to celebrate nature and greater love in the multicultural Silicon Valley, we will give away free tickets for the first 20 people who registered via Eventbrite or emailed to tianhongfoundation@gmail.com. (10 for the 4/27 7:30pm show and 10 for the 4/28 4pm show).
Due to limited quantity, please note we can only give 1 free ticket per person registered. Thanks for your understanding!
We hope you will enjoy a fantastic weekend with us! For questions, contact tianhongfoundation@gmail.com.
For more information about Yao Yong Dance, visit www.yaoyongdance.org.