Description
Join us on April 29th for the third annual Yale Tech Conference. This year's event will be focused on the changing face of the technology industry and how Yalies in technology are leading the way in change.
Featured Speakers:
Alison Wagonfeld
Alison is the incoming CMO of Google Enterprise, which includes the Google Cloud Platform, Google Apps, and the Enterprise Google Maps and Education teams. Alison was previously an Operating Partner at Emergence Capital where she focused on early and growth stage enterprise cloud companies including Textio, Handshake, and SteelBrick. Prior to joining Emergence, Alison was the Executive Director of the Harvard Business School California Research Center as well as the Co-Founder and Director of Marketing for Quicken Loans at Intuit. Alison has a BA in American Studies from Yale University and an MBA from Harvard Business School.
Donna Dubinsky
Donna is the CEO/co-founder of Numenta and former CEO of Palm. She is the co-founder Handspring, creator of the category-defining Treo smartphone. Handspring merged with Palm in 2003, and Donna continued to serve on Palm's board until 2009. Donna earned a B.A. from Yale University, and an M.B.A. from Harvard Business School. She is currently on the board of Yale University.
Michael Seibel
Michael is a Partner at Y Combinator, a leading early stage venture capital firm. Prior to joining Y Combinator as an investor, Michael was the Co-Founder and CEO of Justin.tv and Socialcam. Socialcam sold to Autodesk in 2012 and under the leadership of Emmett Shear, Justin.tv became Twitch.tv and sold to Amazon in 2014 for nearly $1 billion. Before getting into startups, he spent a year as the finance director for a US Senate campaign. Michael has a BA in Political Science from Yale University.
Ann Miura-Ko
Ann is a Co-Founding Partner at Floodgate, a leading early stage venture capital firm with investments in Lyft, Refinery29, and Chloe and Isabel. Prior to co-founding Floodgate she worked as an Analyst at Charles River Ventures and Mckinsey & Company. Ann has a BS in Electrical Engineering from Yale and a PhD in Quantitative Security Modeling from Stanford University.
Jennifer Pahlka

Jennifer Pahlka is the founder and executive director of Code for America. She recently served as the US Deputy Chief Technology Officer in the White House Office of Science and Technology Policy, where she co-founded the United States Digital Service. She is known for her TED talk, Coding a Better Government. Jennifer has a BA in American Studies from Yale.
Miles Lasater
Miles Lasater is on the board of Venture for America. He is the Co-Founder and COO of higher education technology startup, One University Network. He is also the Founder of Higher One and Founder of SeeClickFix. Miles has provided leadership to take Higher One from an idea among a few college students to a publically traded company serving over 5 million students. Along the way to a 2010 IPO, Higher One was recognized as one of the fastest growing private companies in the U.S. by Inc. magazine and Entrepreneur magazine. Miles holds a BS in Computer Science from Yale.
Lina Chen
Lina Chen is the Co-Founder & CEO of Nix Hydra, which makes magical, colorful, and friendly games popular with young women. The company has more than $5.6 M in VC funding and made the hit mobile pet game Egg Baby, which has over 15M downloads. Previously, Lina negotiated international mobile deals for Grooveshark, a streaming music startup, and worked at the William Morris Agency, one of the largest entertainment agencies in the world. Lina graduated from Yale and was definitely not in House Slytherin. She grew up in South Africa, where she once rode an ostrich. Her favorite games include Neopets, Scorched Earth, Burrito Bison, Snapimals and Carrot Fantasy.
Event Schedule:
9:00 - 9:40 AM - Breakfast and registration
9:40 – 9:45 AM – Welcome and introduction by Chuck Comey – YEI Sponsorship Coordinator and Corporate Partner, Morrison & Foerster
9:45 - 10:00 AM - Opening remarks by Victor Wong - Founder of Yale Tech and CEO of Thunder
10:00 - 11:00 AM - Girls & Games: Lina Chen - Co-Founder & CEO of Nix Hydra (interviewed by Tyler He, Investments at Tencent Games)
11:00 - 11:30 AM - Switching Sides of the Table: Alison Wagonfeld, Head of Marketing at Google Enterprise
11:30 - 12:00 PM - A Career at the Edge: At The Frontier of Computing: Donna Dubinsky, CEO/co-founder of Numenta and former CEO of Palm
12:00 - 1:00 PM - Lunch
1:00 - 2:00 PM - Connecting Cities: Jennifer Pahlka - Founder & Executive Director of Code for America (interviewed by: Miles Lasater - Board Member at Venture for America
2:00 - 3:00 PM - Hatching Thunder Lizards: Ann Miura-Ko - Co-Founding Partner at Floodgate (interviewed by Fredo Silva of Morrison & Foerster)
3:00 - 3:30 PM - Break
3:30 - 4:30 PM - The Art of the Pivot: Michael Seibel - Partner at Y Combinator (interviewed by Daniel Ayele, Co-Organizer of Yale Tech)
4:30 - 4:40 PM - Closing remarks: Priscila Bala - Director of the Mentor Network, Yale Entrepreneurial Institute
4:40 - 6:00 PM - Happy Hour
April 28th - Welcome Happy Hour
We are also having a welcome happy hour on April 28th from 6:00 - 8:30 PM at Instacart HQ. The event is free with RSVP for conference attendees and $15 for non-attendees. For tickets and more information visit https://yaletech16happyhour.eventbrite.com/.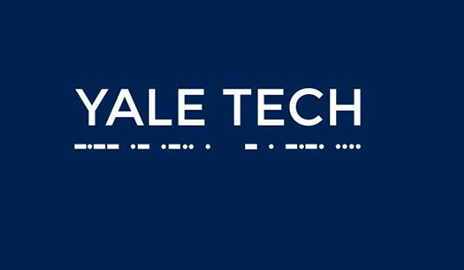 Sponsors




Refund Policy
Ticket sales are final due to the need to have a hard count for costs. We can transfer a ticket to another individual if you can no longer make it.