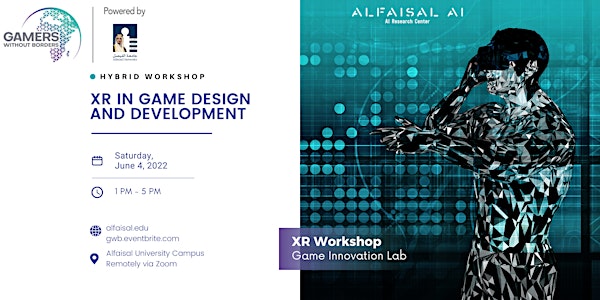 XR in Game Design and Development
A Comprehensive Introduction to XR Technologies in Game Design and Development: Virtual Reality and Augmented Reality
When and where
Location
Alfaisal University MM7G+8W Al Maather, Riyadh Riyadh, Riyadh 11533 Saudi Arabia
About this event
Extended reality (XR) has the capability to reinvent the way we communicate, experience gaming and other forms of entertainment, and transform industries such as healthcare, real estate, retail and e-commerce.
The XR in Game Design and Development Workshop from Alfaisal University's Game Innovation Lab provides a foundational understanding and conversational fluency in the principles that underlie XR technologies along with the ability to consider users' needs when refining applications or developing new ones.
By the end of this 4-hour program, you will be better positioned to conceive XR system ideas, communicate them to developers, and make recommendations to key stakeholders in the scope of games in the metaverse.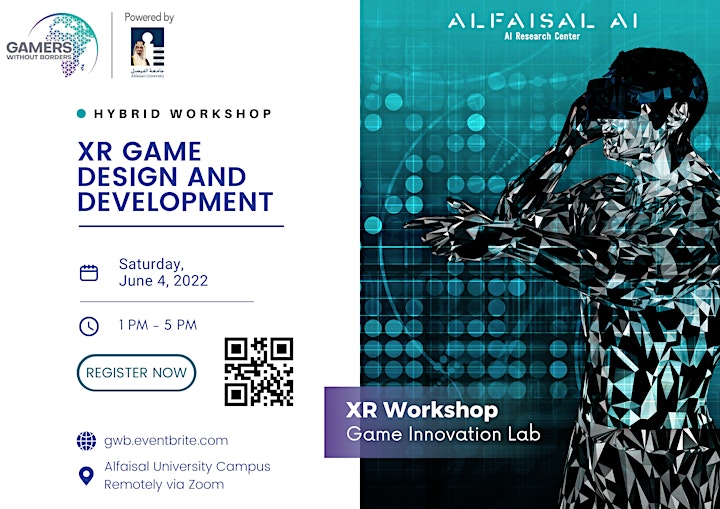 Program for June 4, 2022
13:00 Opening Remarks [Dean and GWB]
13:05 Game Innovation Lab @Alfaisal
13:10 Overview of XR Technologies
13:30 Augmented Reality in Games
13:45 VR Hardware
14:10 Demo of VR Products in Gaming [4 Teams]
Break 15:10
15:30 XR Design Principles
16:00 Experience XR [Activities]
16:30 Reality Engines for XR
16:55 Closing Remarks and Wrap-up at 17:00