Description
NEW! Registration automatically enters you into our VIVE lottery!
Do you have a passion for developing or using XR (Virtual, Augmented, Mixed Reality) tools for education?
Whether you are a developer with a passion for education, a teacher looking to improve the effectiveness in your classroom or a student wanting to see more technology used in your school, come to be part of this exciting creative process.
XR EDU Challenge attendees will tackle to solve some of the toughest challenges faced in education. Something as simple as student engagement or more complex such as retention rates for learning. Come be part of the the SHIFT in tomorrow's educational system. Categories include most student friendly, best suited to subject area, gamified learning, creating empathy and more. Thanks to our sponsors Microsoft and Samsung we will have some microsoft mixed reality headsets available and top developers on hand to offer support.
If you are a developer and would like to use other technology such as, vive, oculus rifts or other, please plan to bring all your own technology including laptops, chargers, and headsets. Register today as space is limited!
Schedule:
Friday
6:00pm - Registration/Networking
6:45pm - Kickoff-Introductions and
Speakers
Clorama Dorvilias of Debias VR
7:45pm - Lightning rounds, ideation, & team formation
10:00pm - Adjourn*
Saturday
9:00am - Registration/Doors open
1:00pm - Lunch
6:30pm - Dinner
10:00pm - Adjourn*

Sunday
9:00am - Doors open
12:00pm -Lunch
1:00pm - Project deadline
2:00pm - Presentations/Judging
5:00pm - Winners Announced/Closing remarks
6:00pm - Adjourn

*you can continue to code at a different venue when the Reactor Studio closes
We do have scholarship tickets available for those that qualify. To learn about this or more on our Code of Conduct, contact us via Eventbrite or xredutech@gmail.com.
Immersive web resources:
Friday Night Speaker Series:
1. Speaker: Clorama Dorvilias, CEO and Founder of Debias VR
Clorama pioneered VR for accessible bias training at the University of the Arts London, while researching technological solutions for reducing social bias in the tech workplace for her MA Thesis. In the summer of 2015, she created the first VR debiasing game for the Oculus DK2 and since worked to create numerous anti-bias VR experiences for the London Neuropsychology Clinic, University College of London and Hyphen-Labs. Her work expands institutions in healthcare, civic tech, law enforcement and the tech industry. In 2017, she was a selected winner for Oculus Launch Pad along with co-creator/founder Jessica Outlaw for Teacher's Lens. She launched the start-up Debias VR specializing in delivering research driven debiasing protocols for corporations and education institutions, leveraging immersive VR training. Debias VR aims to disrupt the bias training sector with impact driven, engaging, and sustainable inclusive behavior training.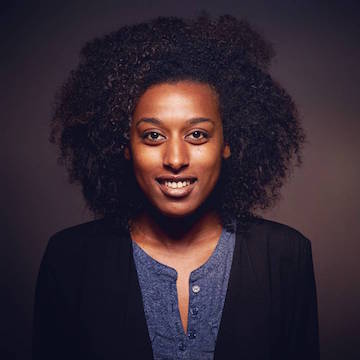 2. Speaker: Jens Zalzala founder of Shaking Earth Digital, LLC jens@shakingearthdigital.com
Jens Zalzala is the founder of Shaking Earth Digital, a software company that specializes in VR and mobile development. He came into the mobile and VR world after working on visual effects in Los Angeles. Zalzala then moved to Iowa (corn, not potatoes) and grew his company to a small-but-mighty development house that has had the pleasure of working with many prestigious companies. He also likes to share his enthusiasm for coding and technology with others and works often with the local schools to encourage students to work in the STEAM fields.
The availability of high tech jobs is quickly outpacing the availability of talent. Governments are pushing for more computer science in schools, but teachers and schools are struggling to stay relevant and prepare students for the jobs of tomorrow. With Immersive Development Reality, our educational VR software, we explore ideas to change how students interact with computer science and education curriculums.
Sponsors and Supporters of XR EDU Challenge: