About this Event
Each pair of tickets comes with one (1) physical CD of X Ambassador's forthcoming new album "ORION." You will receive instructions on how to redeem within 7 business days. US/CAN purchasers only. Offer not valid for Resale tickets.
Doors at 6:30. Full bar and walk-up food window available.
Advance GA $37.78 | Mezzanine $67.78 (21+)
Day of Show GA $42.78
Booth tickets include entrance for entire group (up to 8 people for floor booths, up to 6 for mezzanine and patio booths- $77.78 per person). Booth tickets are sold out.
The mezzanine is accessible by stairs. For ADA accessibility, please see floor level ticketing or contact info@thejonesassembly.com with any questions.
Rain or shine event.
Indoor/outdoor standing room only show.
No re-entry. No refunds. No smoking.
Under 16 must be accompanied by parent or guardian.
Support acts are subject to change without notice.
More questions? Check out our FAQ
VIP Tickets:
XA- Meet & Greet Experience $125
General admission ticket with early entry
Meet & greet/photo opportunity with X Ambassadors
Invitation to Boom sensory exhibit featuring band memorabilia, unreleased music listening stations, and more to be experienced as Casey does through touch and hearing
Exclusive X Ambassadors merchandise gift
Limited-edition tour poster signed by the band
Official meet & greet laminate
Merchandise shopping before doors open to the general public
On-site host
XA- VIP Experience $75
General admission ticket with early entry
Invitation to Boom sensory exhibit featuring band memorabilia, unreleased music listening stations, and more to be experienced as Casey does through touch and hearing
Limited-edition tour poster signed by the band
Official VIP laminate
Merchandise shopping before doors open to the general public
On-site host
X Ambassadors
Website | Facebook | Twitter | Instagram | YouTube
X Ambassadors' debut album VHS reflects on the events that shaped lead vocalist and lyricist Sam Harris and his older brother, keyboardist Casey Harris' life growing up in Ithaca, NY. "It was us looking back on everything that made us who we are," says Sam. The gold-certified album, which Rolling Stone called "bombastic rock that's as stomping as it is diaristic, leavened by big-tent pop hooks and a hint of hip-hop swagger," debuted at No. 7 on Billboard's Top 200 chart and spawned the double platinum-selling "Renegades," which spent 12 consecutive weeks at No. 1 on the Alternative chart, and the double-platinum "Unsteady," which went Top 10 at Alternative, Hot AC, and Top 40 radio. The success of VHS sent X Ambassadors on a nearly two-year touring odyssey that found them winning over fans around the world and performing at the Lollapalooza, Bonnaroo, Life is Beautiful, and Shaky Knees festivals, among others, and establishing themselves as a world-class rock band.
Their rise has been studded by an impressive list of accomplishments. The band, which also includes Sam's college friend, Los Angeles-raised drummer Adam Levin, were nominated for an iHeartRadio Music Award, two Teen Choice awards, two Billboard Music awards, and an American Music award. They guested on tracks by Eminem, The Knocks, Zedd, Skylar Grey, Lil Wayne, Wiz Khalifa, and their KIDinaKORNER labelmates Imagine Dragons ("Sucker for Pain"). "Collider," a song they wrote with Rage Against The Machine's Tom Morello, was chosen as the soundtrack to ESPN's season-long college football marketing campaign. Sam co-wrote a song for Rihanna called "American Oxygen," produced by Alex da Kid and Kanye West. And finally, at last year's SXSW, Sam and Casey sat in with The Roots, performing two X Ambassadors songs and a cover of Sam Cooke's "Bring It On Home To Me." "That was a dream come true for me," Sam says. X Ambassadors returned the favor by inviting The Roots to co-headline the band's inaugural Cayuga Sound Festival, which took place in Ithaca in the fall of 2017. "We wanted to give back to the community that raised us," Sam says of the festival, which was curated by the band, and featured K.Flay, The Knocks, and Tei Shi on the bill. Proceeds were donated to the city's Community School of Music and Arts, where Sam took music and dance lessons as a kid, along with other local programs and organizations.
Ithaca looms large in the story of X Ambassadors. Not only did it serve as major thematic inspiration on VHS, but Sam cites returning to their hometown to headline a sold-out fundraiser for the city's State Theatre in May 2016 as one of his highlights of the last two years. "My teachers and mentors were there, my mom was there," he recalls. "She came up on stage and sang 'Georgia on My Mind' with me while Casey accompanied us. It was really incredible. Everything kind of came full circle in that moment."
X Ambassadors' rise, however, has not been without its sacrifices. But from the challenges sprang the best music the band has ever recorded, including this year's release of "Joyful." The piano-driven, gospel-inflected song is a full-throated hymn to gratitude that finds Sam spine-tinglingly pushing the boundaries of his already soulful vocal delivery. "'Joyful' is probably my favorite thing I've ever written, and our favorite thing that we've ever created as a band," Sam says. "It came at a moment that was very raw and vulnerable for us. We were just on the precipice of the presidential election and the world felt like it was turning upside down, and my life felt like it was turning upside down. This song just came together within a day or two. It was a very emotional year and I had to learn how to really appreciate what I have and be in the moment. This song speaks very directly to that idea."
Sam also drew inspiration from watching how his brother, who has been blind since childhood, handles things. "Casey has always been a very inspiring person for me through all of the troubles we've had and through everything he's been through himself," Sam says. "He has the ability to just be grateful for everything he has in his life. I've never seen anything like it."
The band has been pushing itself to infuse every new song with a soulful feeling. "These are influences we've had forever but I think I held back a lot on the last record," he says. "I was so focused on coming up with something that would really open doors for us that I forgot to use my voice to its fullest extent." Not any longer. The song, "Ahead of Myself," is an impassioned, fervid song inspired by Sam's tendency to jump into things before thinking them through. "That's the story on paper, but in reality, it tells a much bigger story," he says. 2018 also saw the release of "Don't Stay" before the band embarked on their JOYFUL headline tour.
X Ambassadors' fans got a taste of the band's current sonic direction with three songs released in 2017, the rollicking "The Devil You Know" (which was featured in a trailer for the upcoming Tom Cruise film American Made), the slow-burning "Torches" (which was heard in the film Transformers: The Last Knight), and the inspirational "Hoping," which was written in the days after the presidential election. For six months, all proceeds from "Hoping" went to benefit the American Civil Liberties Union (ACLU), which is fighting Donald Trump's immigration ban, among other things. X Ambassadors also performed at a benefit concert to support Planned Parenthood on the eve of International Women's Day at the Roxy in Los Angeles in March of 2017.
"I believe that life and politics are inseparable," Sam says. "And this is a time when a lot of people are feeling very scared, so to show a bit of solidarity can't hurt. And we really, truly believe in human rights and equal rights for everyone."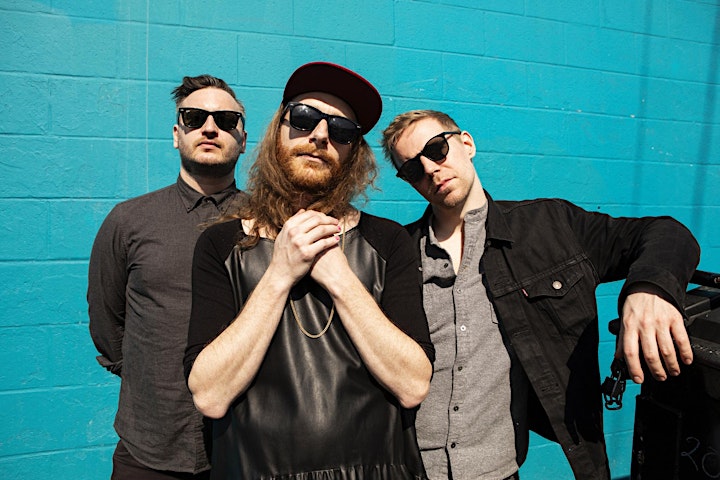 Bear Hands
Website | Facebook | Twitter | Instagram | YouTube
Bear Hands' new song, "Back Seat Driver (Spirit Guide)" finds the band and its lead singer, Dylan Rau, stretching out, maturing, and exploring new sonic territory. The track is dynamic and propulsive, but also reflective and measured, cautious of the impulse to move forward, driven only by momentum. "The song is about free will and finding yourself doing things that you don't feel you are in control of," says Rau, "being drawn to something and not really k nowing why."
Musically, the song is inspired by influences as disparate as M83 and The Who. "I really love the arpeggiated synth work of Pete Townsend," Rau admits. While writing and recording "Back Seat Driver (Spirit Guide)" Chris Chu of POP ETC, an acc omplished songwriter and producer in his own right, served as a spirit guide of sorts. "Chris Chu produced the track and he wrote some instrumentals on it. He wrote guitar parts and helped with the arrangements. Really editing and providing outsider perspe ctive. That really helps."
Founded in NYC, Bear Hands quickly made a name for themselves and paid their dues by playing the boroughs many bars and sweaty DIY venues as well as touring with acts including Foals, Cage The Elephant, and GZA. The band, which includes Rau (vocals guitar, keyboards), Val Loper (bass), and TJ Orscher (drums), are currently working on their fourth full - length release which they plan to release in 2018.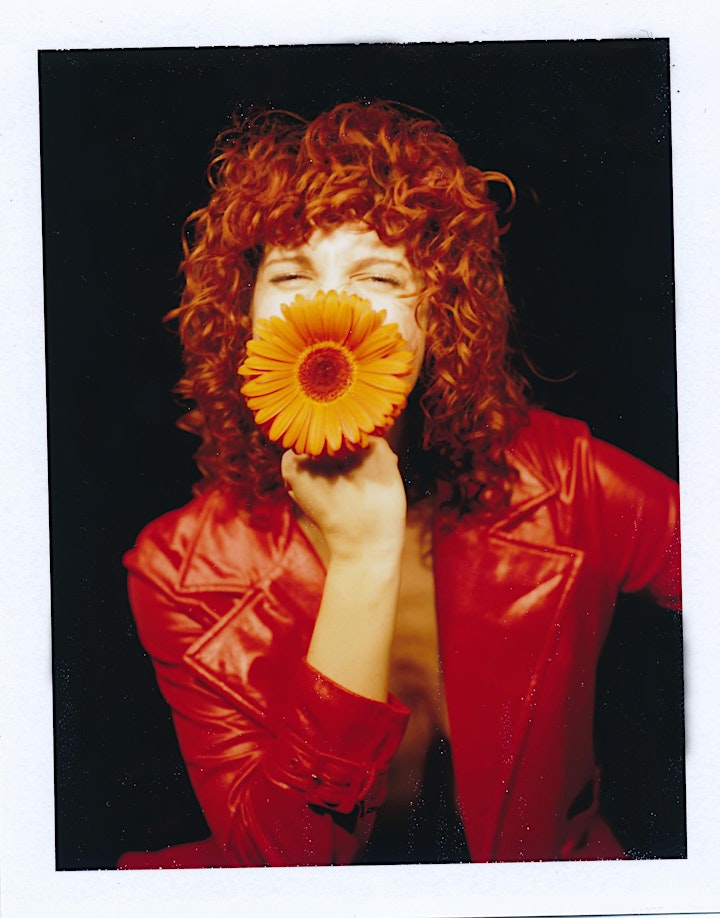 LPX
Website | Facebook | Twitter | Instagram | YouTube
LPX is the New York based solo alternative project of Lizzy Plapinger, co - founder of boutique record label Neon Gold Records (Christine and the Queens, Haim, Charli XCX, Mø, Tove Lo, Marina and the Diamonds) and lead singer of alt pop darlings MS MR. LPX l ives at the apex of where rock and pop collide reveling in the power of the force of their collision. A fully independent artist (self funded, self released, self realized) she's released two EPs, had 3 songs go #1 at triple J radio in Australia (including her collaboration with WHATSONOT "Better"), supported Haimand Mø on their respective North American tours, been synced in Greys Anatomy, curated an all female festival in DC with Maggie Rogers and All Things Go called Fall Classic, and most recently toure d Australia as part of Falls Festival, among many other accolades. Junk of the Heart is her second EP release (March 2019) and includes singles "Might Not Make it Home" and "Give Up The Ghost." LPX has been described as "a modern New York City sound if the re ever was."
CROWD NOTICE / RELEASE
PLEASE BE AWARE THAT BY ENTERING THE JONES ASSEMBLY, YOU CONSENT TO YOUR PHOTO, VOICE AND/OR LIKENESS BEING USED, WITHOUT COMPENSATION, IN PHOTOS AND VIDEOS FOR EXPLOITATION IN ANY AND ALL MEDIA, WHETHER NOW KNOWN OR HEREAFTER DEVISED, FOR ETERNITY, AND YOU RELEASE THE JONES ASSEMBLY, ITS SUCCESSORS, ASSIGNS AND LICENSEES FROM ANY LIABILITY WHATSOEVER OF ANY NATURE.
DO NOT ENTER THIS AREA IF YOU DO NOT WISH TO BE SUBJECT TO THE FOREGOING.
Performers
Date and Time
Location