Location
Orchard View Lavender Farm
101 Karrsville Road
Port Murray, NJ 07865
Julie Maloney, director of WOMEN READING ALOUD, will lead a writing workshop at the beautiful Orchard View Lavender Farm in Port Murray, NJ.
About this event
Open to all writers and to those dreaming of writing! All genres welcome. Come and enjoy peace and serenity. Experience the healing energy of lavender. Surround yourself with inspiration. Commit to a structured morning of writing to prompts/exercises and listening to women's voices. The workshop fee includes admission to the farm. We invite you to bring your lunch to picnic on the grounds. Join us and surround yourself with art and beauty. Upon registration, a welcome email will be sent to you.
Please note, there is a RAIN DATE for this event since it's an outdoor venue: August 2, 2021. All sales are final. Thank you for your understanding.
Contact: julie@womenreadingaloud.org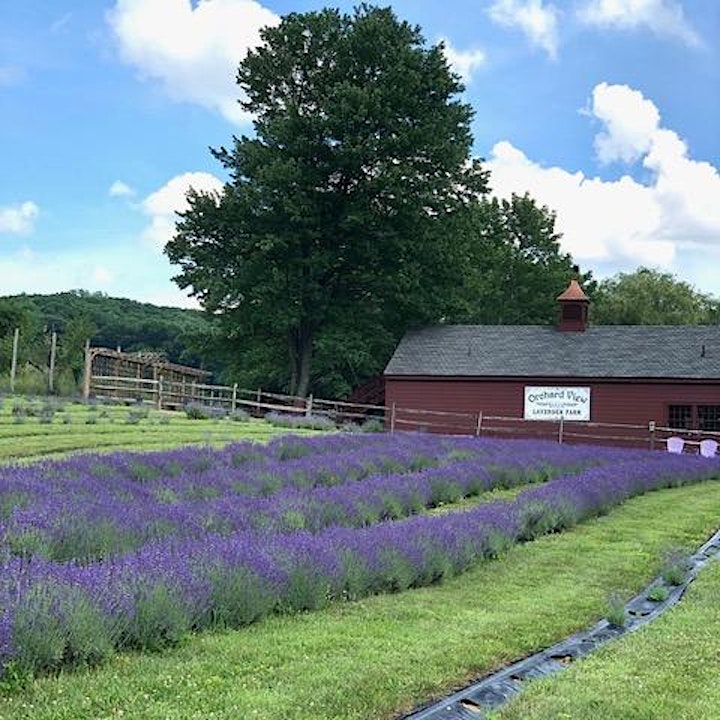 About Julie Maloney:
JULIE MALONEY, award-winning author and founder/director of WOMEN READING ALOUD, has been leading writing workshops and writing retreats for almost twenty years. She is a former dancer/choreographer and artistic director of her own modern dance company in NYC. Her devotion and belief in bringing artistic expression to all includes a community of international writers and artists. Her writing workshops emphasize the power of discovering the authentic voice on the page.