Reporting, writing, editing and producing Wyoming news segments, feature stories and interviews for podcasts and radio broadcasts.
About this event
As the news director at KHOL/Jackson Hole Community Radio, Kyle Mackie hopes to both inspire more members of the Jackson community to take advantage of the power of audio storytelling and cultivate new potential freelance contributors.
Kyle is a multimedia journalist who joined KHOL as news director in January 2021. Prior to moving west, she reported on education, immigration, racial justice and more for WBFO, the NPR affiliate in Buffalo, NY. With a background in international reporting, Kyle has also worked in Israel and the Palestinian territories and the Western Balkans. She holds a bachelor's degree in international affairs and geography from The George Washington University and master's degree in journalism from the City University of New York. When not out reporting, Kyle can usually be found trail running, climbing, skiing or grooving to live music.
Masks are required in the Center for the Arts.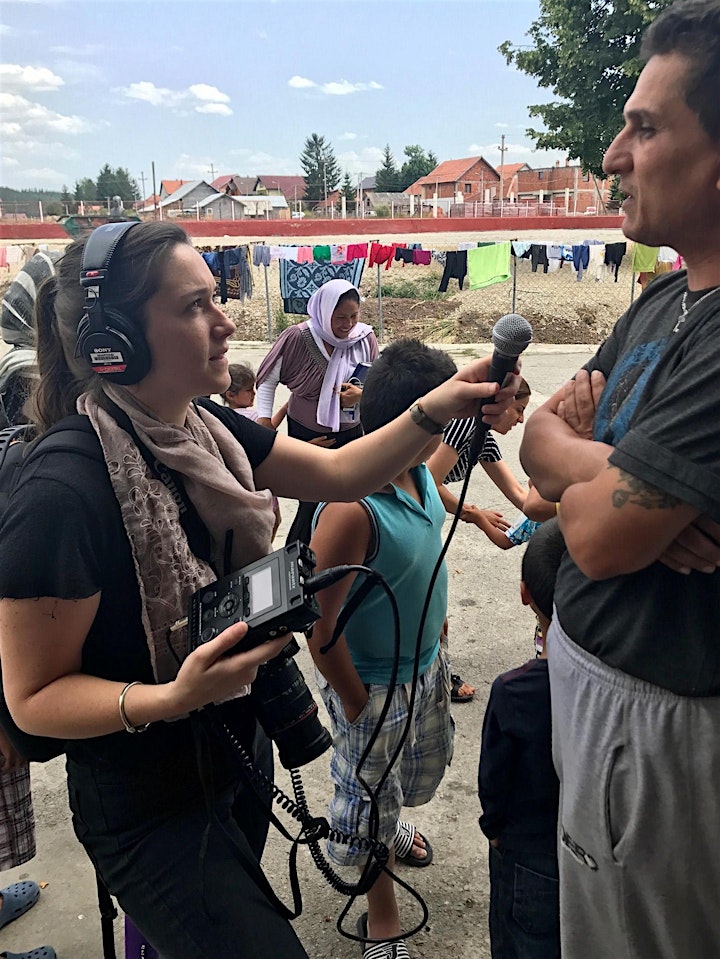 Organizer of Writing for the Ear: Making the Leap from Print to Radio with Kyle Mackie