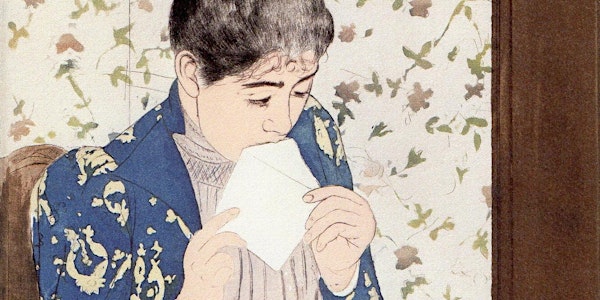 Writing About Loss: The Art of Saying Goodbye - ii Salon
Continuing his series on the art of personal writing, fellow Interintellect Rick Benger explores how to find the right words for goodbyes
Refund Policy
Contact the organizer to request a refund.
About this event
"The deeper the sorrow that carves into your being, the more joy you can contain" — Kahlil Gibran.
"Give sorrow words; the grief that does not speak whispers the o'er-fraught heart and bids it break." — spoken by Malcolm in Macbeth, Shakespeare
"There is no life without loss. Love ends, people die, trust breaks, memory evaporates, and hope slides by unkissed.
In the face of brute loss we often feel speechless. For a grieving friend, no words in a condolence card could possibly suffice... and yet we sense how vital it is to express ourselves and to honour tragedy. In the face of subtler but significant losses, like 2020's compounding dislocations from people and place, we often develop knots in the soul which require reflection and expression.
Indeed, the greater the loss, the greater the imperative (and opportunity) to make sense, connect, and memorialise. In this salon, we'll explore the motivations for and obstacles to writing about loss. We'll consider writing as consolation, gift, artefact, and therapy. We'll examine common formats, too. What makes a good eulogy? How do breakup texts or letters serve us? Can journalling help us say goodbye to a long-cherished future now dashed?
Despite the sombre topic, our discussion won't be a total downer — while loss brings pain and chaos, it ultimately invites gratitude, wisdom and strength. We'll celebrate our growth." - Salon Host Rick Benger
***
This Salon is part of a series on expressing the inexpressible. Expect a cocktail of literary exploration, writing practice, and conversation about finding the right words.
Next episode in the series:
Writing about Yourself: the Art of Telling Your Story (more information soon)
***
Good to read pre-salon:
***
Time zones:
11 am in San Francisco
2 pm in New York
7 pm in London
8 pm in Berlin
11 pm in Dubai
Why not add the ii Calendar to your calendar?
***
You will be sent a Zoom link before the event, when bookings closed.
Free entry for all Interintellect Hosts (with option of being a patron - see here).
Apply for a student discount at hello@interintellect.com.
Community forum acceptance is currently referral based, but we have a public waiting list - see here.
Find our online code of conduct here.
We have many more cool Interintellect events coming up - see here.