WriteSpace is a virtual evening that gives you time and space to write
About this event
Finding time and space to write can be tricky. I can't provide you a physical space for writing, but we can work together to create some for yourselves. 
I invite you to experiment with me to write (virtually)next to other writers.
You'll have about one hour and a half of writing time by the end of the night! 
Here is what to expect:
We meet, check in on our goals for our write-along night. Think of word counts, projects (we're not judging what kind!) solving a problem with your story, or setting timed-writing goals. Depending on how many writers sign up will do a lighting-round of sharing these goals. 
6:00 meet, say hi, get organized for the night.6:10 PM start (mics off, cameras on (choice).7:10 PM we come back for a quick stretch7:50 PM we come back and prepare to say good-bye
Now comes the good part: You go off and write. We check-in at the halfway mark, stretch, and come back to resume our work. When it's over, we'll do another check-in before we say goodnight. So grab that project, a pad of paper, or your laptop, and we can find a bit of quiet to focus on your work.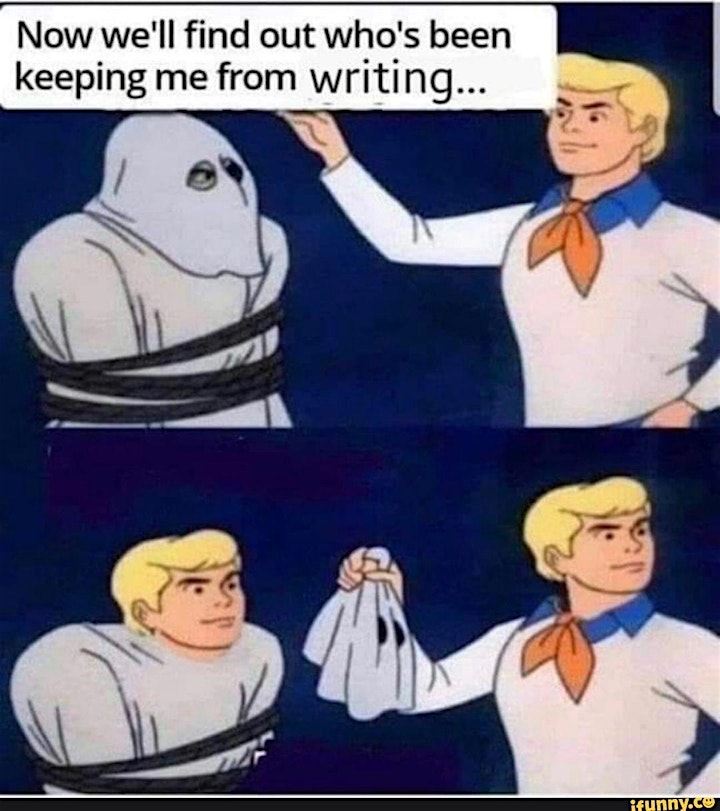 I found this online but several people have been using- not sure who to give credit for using it. If you ever find out let me know. It's brilliant!