World Information Architecture Day 2019, Minneapolis
Description
World Information Architecture Day, Minneapolis: Design for Difference
Saturday, February 23 at Minneapolis Central Library, Dody Boardroom 8:30-4:30 p.m.
ENTER THROUGH MAIN VESTIBULE ELEVATOR, NOT THE INTERIOR LIBRARY ELEVATOR
As designers, we are responsible for creating worlds of experiences, environments, services, and systems that impact millions of people – with lasting impacts. While we don't have a Hippocratic Oath, it's important for us to follow a similar goal to "do good" and "do not harm." It is our responsibility as IAs to consider the consequences and impact our design decisions have on humanity and society as a whole.
Research is a foundational step in the design process. It ensures that we understand and account for diverse user needs within communities, both in our own domains and globally.
So, what differences are we designing for?
Difference in ability and disability

Difference in access to information and technology

Difference in language and cultural understanding

Difference in age, gender, and identity

Difference in experience
There is no average user. There is no norm.
"Different is the new normal we should be designing for."
inclusive design strategist Elise Roy at the 2018 IA Summit in Chicago.
How do we as information architects and designers design for this difference? What is this difference that we're designing for? How can we better understand it and become more engaged and mindful for our different and diverse users? How might we communicate this understanding to others and provide more meaning and depth?
We build worlds. Let's do it responsibly.
Registration Information:
Please register for all sessions and meal options you plan to attend. Pre-register to qualify for raffle prizes including:
AirPods
Axure subscription
30-day Optimal Workshop Subscription
$100 of Rosenfeld Media
And More!
Parking is available in the ramp below the library
Dress code is casual

Preliminary Program (May be updated prior to the event)
WIAD, Minneapolis 2019 Preliminary Program
8:30-9:00 Breakfast/Coffee
9:00-9:40 Abby Bajuniemi, UX Consultant
Don't Shut Me Out! Language is Content, Usability, and Accessibility
We don't always think of language itself as a usability or accessibility issue, but language is highly complex and socially constructed. Language can draw a user in or make her feel rejected or othered, which will make or break an experience. This talk will center on why language is a content, usability, and accessibility issue, and highlight the consequences of not considering your users/audience when designing/writing content. You will learn how to reflect on your language choices, be more thoughtful with your content, and when/how to use translators.
By the end of this session, you should learn:
How language standards become standards and what that means when writing for specific audiences
More about the social and contextual effects of meaning-making and how humans communicate without saying exactly what they mean

How you can be more inclusive with your writing

Why you need to test your content with users, especially if you are using translated material

The benefits of using a human translator and testing your translated content with your target audience and why it matters that you test
9:50-10:30 John Golden, Crux Collaborative
Collaborative Concept Development and End User Co-creation
The collaborative design process reduces design and implementation time by surfacing new ways to solve business problems. It unifies teams and end users around an effective concept that is technically feasible and meets both business and user requirements and objectives.
Our process allows us to quickly identify, refine, and vet many approaches to the same problem. It also provides a forum for stakeholders to collaborate with us, brainstorm, and generate new ideas.
John will discuss how Crux Collaborative uses a low fidelity sketching methodology to understand what features, functions and content provides the most value for their client's web applications while addressing platform and technology requirements.
10:40-11:20 Derrin Evers, Carlos Cordero Alfaro, Carissa Merrill, U.S. Bank
We are interested in creating and fostering an inclusive design process in agile environments, not only for each role within UX (research, architect, visual designer, content) but also for developers, under the philosophy that sharing responsibilities and creating accountability can improve accessibility from the ground up. We will focus on how we're educating and informing A11y Champions in an agile environment, with inclusive design built into user journey flows and UX roles. Using case study examples, we illustrate how to build inclusive cultures and processes into an agile environment.
11:30-12:10 Chris Ducharme, C.H. Robinson
Across the various environments in which we apply our Design skillsets, it can be easy to get excited when an opportunity arises that allows us to connect with the people using a product or service. However, if we dive right in and begin exploring the problem space without the right upfront planning, we can still miss the mark by not casting a broad enough net when it comes to user research.
If we don't consider the numerous ways in which our end users differ from each other, we are more likely to build products and experiences that only provide a portion of the value they otherwise could. In this talk, I will walk through a recent project where my team and I made this mistake by limiting our foundational research for a new tool to just existing users of the current product. Furthermore, I will outline some of the actual costs our oversight forced us to attempt to reconcile post-launch.
12:10-1:10 LUNCH
Lunch will be provided for those that have registered--see ticketing information for details.
1:10-1:50 Lynn Wehrman, WeCo
The High Impact Returns of Accessible Design
Accessibility has become both a legal and marketing buzz word these days in the digital realm, but few of us understand what it really means. Far more than a legal ramification to avoid, when a website, software or mobile application is truly accessible to everyone, we gain a wider reach into our target audiences.
In this discussion, WeCo President/Founder, Lynn Wehrman, will take you on a tour of the high impact positive returns of accessible design. Returns that can impact the organizations that employ accessible design, with a strong return on investment. But returns which also impact audiences with better access to and comprehension of information. These audiences include one of the largest aging populations our country has experienced to date., and an even larger one to follow.
1:50-2:30 Emily Bijnagte, United Health Care
Making significant changes to a high-traffic website used by millions of people is never an easy process, especially when users access the online resource to help manage their health. That's the challenge UnitedHealthcare faced when changing the primary navigational labels on its member website. To streamline this overhaul, the company used a first-click testing system that sought to ensure the website better satisfied the drastically different needs for various users. This session will provide a case study of how UnitedHealthcare navigated this process, giving attendees tips and ideas about how to run a click test and ensure that the best version wins – and that customers stay satisfied.
2:40-3:20 Sean McKay, Handrail UX
Research and Empathy to Design for Meaningful Differences
In order for organizations to design for meaningful differences, we must embrace practices that improve human understanding. By leveraging research and empathy, we can build insight-informed products and services which are beneficial to users and effective for business. Sean McKay, CEO & Founder of Handrail, will provide tips on getting the most out of your research efforts and make more effective design decisions.
In this session, you will learn:
The keys to a successful user research process

A framework for building an empathetic and effective user research practice in your organization

The IA implications to make your insights actionable
Thank you to our generous local sponsors: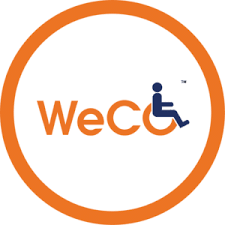 And our international sponsors:
Axure

Enter to win a license to Axure

Optimal Workshop (OW)

Enter to win (1) 30-day license

Rosenfeld Media

20% off discount code for all attendees
one (1) discount code for $100 off any purchase

Loop11

30 days for all attendees

one (1) annual subscription to 5 raffle winners amongst all WIAD locations.