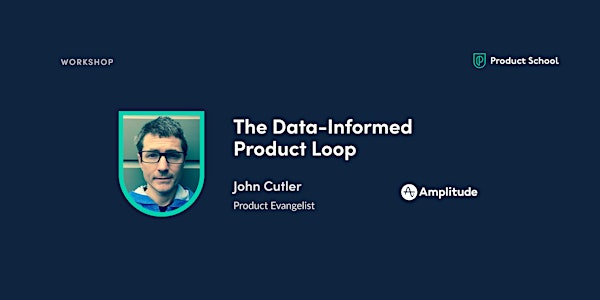 Workshop: The Data-Informed Product Loop by Amplitude
Disclaimer: Register here to receive the Zoom link to join this event
About this event
How do the best product teams approach using data? They use data to inform strategic decisions, deploy strategy, prioritize where to focus, design experiments, measure impact, and integrate learning.
In this sixty-minute interactive session, we will explore a model we use at Amplitude to help product leaders and product managers be more effective data-informed decision-makers. I'll cover the key product decision types, along with real-world examples. And I'll conclude with a step-by-step framework for diagnosing and addressing areas of friction and drag in your product development process.
Meet the Speaker: John Cutler

John is a Product Evangelist and Head of Product Research and Education at Amplitude. He loves wrangling complex problems and answering the why with qualitative and quantitative data.
Get the FREE Product Book and check out our curated list of free Product Management resources here

Product School is the global leader in Product Management training with a community of over one million product professionals. Our certifications are the most industry-recognized credentials by employers hiring product managers. All of our instructors are senior-level Product Managers working at top Silicon Valley companies including Google, Facebook, Netflix, Airbnb, PayPal, Uber, and Amazon.
Disclaimer: by registering for this event I agree to receive email communications from Product School and all sponsor brands.