Description
Be Happier - Just Because You Can!!
Join us for this on-going workshop and group-discussion series on the Science of Happiness. We offer this Meetup in conjunction with the free on-line class, "The Science of Happiness," offered by U.C. Berkeley
The meetup will run for 10 sessions, every other Thursday, and is an independent social learning experience facilitated by Tony Thayer. Tony is a life-coach who specializes in the personal transformations that arise with authenticity and happiness. Our goal is for you to transform your felt-experience of self, your personal relationships and your professional performance.
The program runs from January 12 through May 18. Each session summarizes a topic from UC's on-line course, and will take you deeper with our faciltiated discussions, check ins, and experiential exercises (developed to give you vulnerable insights and embodied awareness of each topic).
The on-line U.C. program is offered twice-a-year by the Greater Good Science Center, an institute affiliated with U.C. Berkeley's psychology department. In the past three years, it has been attended by over 10,000 students from virtually every country in the world and is highly rated by over 90% of the participants.
(To learn more about the on-line science of happiness course, click here)
(To register for the free online course, click this link here)
Tony designs each meetup as a stand-alone workshop. Feel free to join the meetup even if you don't want to take the on-line course. Each week's program includes a summary of the on-line topic, video talks by prominent scientists, and interactive group work. Plus you'll learn new techniques to create more happiness for yourself and everyone around you.
Most past attendees of this meetup say they got a major boost in life satisfaction and personal happiness, and they actively use the new techniques to "be happier on purpose."
The purpose of this meet-up is to create a community of people interested in finding out more about the recent breakthroughs in our understanding of happiness. The programs focus on the neuro-science of happiness, which answer the question, "What are the qualities of mind that bring greater satisfaction and happiness?" We'll explore how to create a happier, more satisfying life in the process.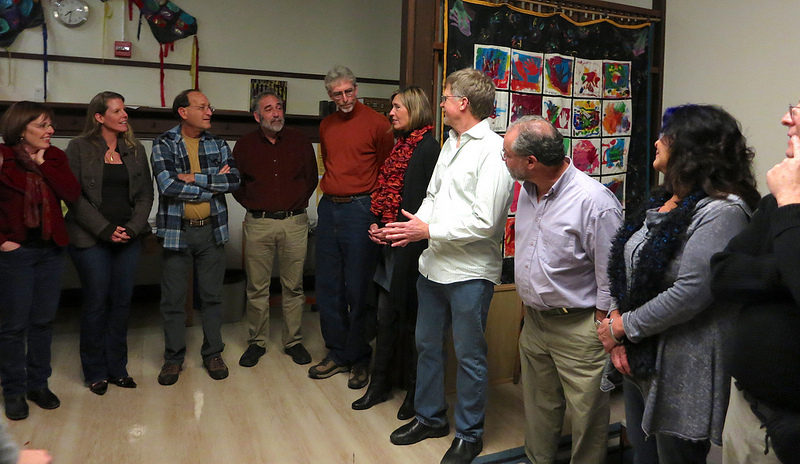 If you attend the meetup, you'll learn about
· The ground-breaking science of positive psychology,
· How and why it explores the roots of a happy and meaningful life.
· How scientists define and measure happiness
· How you can apply the science to your own life, when and where you choose
· How happiness has major impacts on work and leadership performance, personal relationships and goal-attainment.
· What becoming a happier person can mean to you and those around you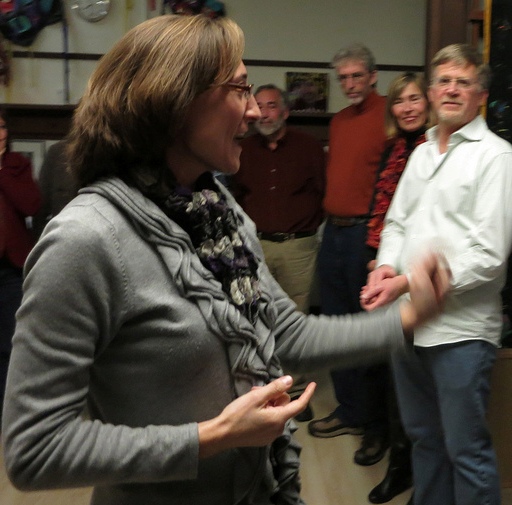 Signing Up for the Meetup (whole series or individual sessions)
There are two steps to register for this meetup:
1) Go to the link (here) to register for the free on-line class, and
2) Pay here for tickets. You may purchase tickets single programs or
You can jump on our special and get the whole series for a low price
The On-Line course:
For the complete on-line course description, click here.
Otherwise, here's a short excerpt from the site:
"The Science of Happiness" is the first Massive Open On-line Course (MOOC) to teach the ground-breaking science of positive psychology, which explores the roots of a happy and meaningful life. Students will engage with some of the most provocative and practical lessons from this science, discovering how cutting-edge research can be applied to their own lives. Created by UC Berkeley's Greater Good Science Center, each course session will zero in on a fundamental finding from positive psychology. Students will learn about the cross-disciplinary research, spanning the fields of psychology, neuroscience, evolutionary biology, and more, that support the findings.
"The Science of Happiness" offers students practical strategies for tapping into and nurturing their own happiness, including trying several research-backed activities that foster social and emotional well-being, and exploring how their own happiness changes along the way.
We look forward to sharing this exciting experience with you.