Workshop: Navigating Cybersecurity Challenges as a Public Good Organization
Description
"How do vulnerable organizations working in social justice causes prepare for DDOS or ransomware attacks with limited or no in-house technical employees?"
"Our organization has a simple WordPress site and a link to collect donations, what do we need to worry about?"
Join us for an evening discussion of the unique cybersecurity challenges facing nonprofit, B-Corps, city, and municipal organizations hosted at AirBnB. Cyber Defenders and our partners will highlight the most common threats and various tools, strategies, and expertise available. Food will be provided by our host, the AirBnB Information Security CSIRT team.
This will be a very interactive event and we are focused on building real relationships with our local community organizations. Therefore, you will find some questions and an invitation to schedule a short 15 minute phone / video conference with us during the eventbrite order process.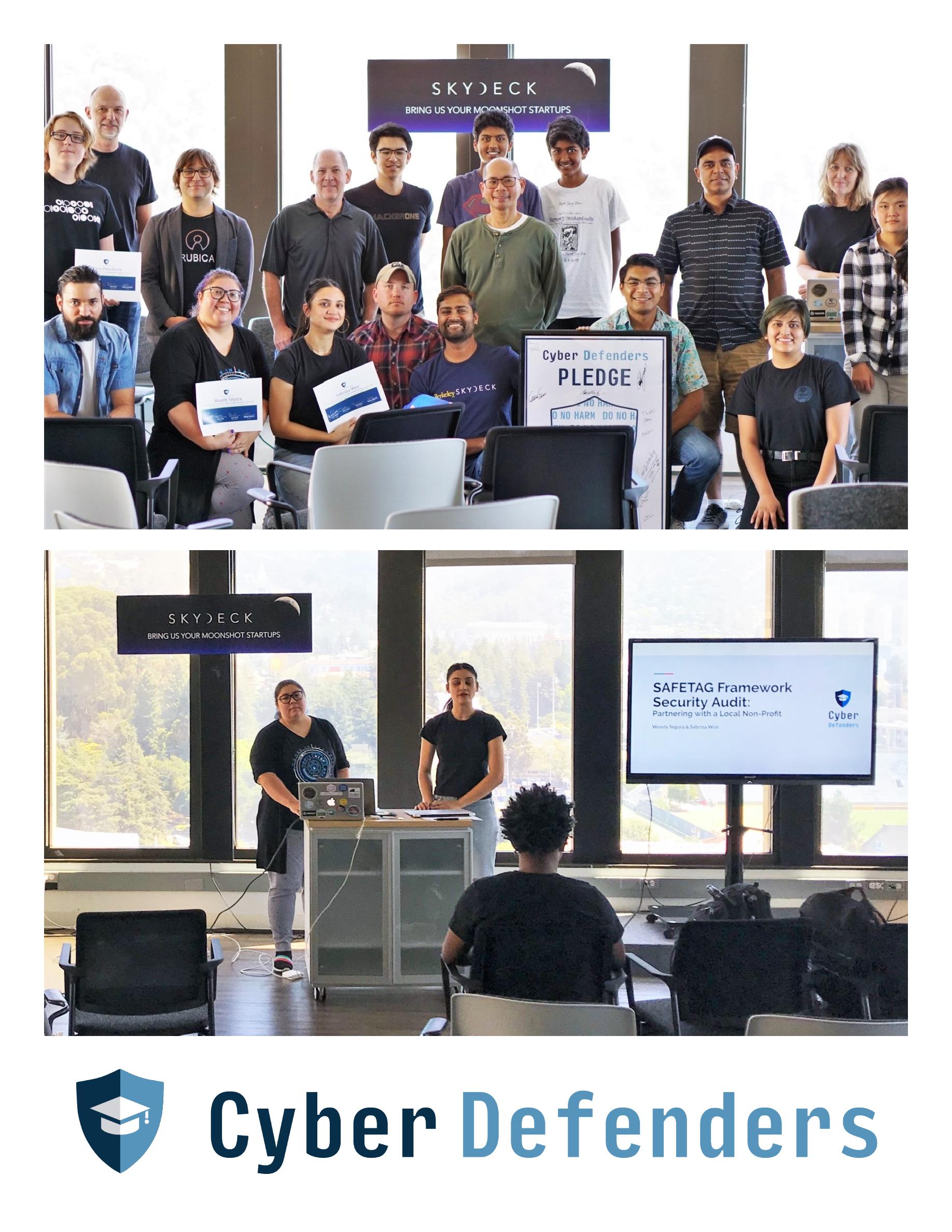 PROPOSED AGENDA
6:00-6:30 pm - Arrival, registration, networking.
6:30-7:00 pm - Introductory presentation on unique cybersecurity challenges facing public good orgs. These topics will cover highlights from 15-minute interviews with attendees.
7:00-7:30 pm - Presentation on tools and strategies for public good organizations.
7:30-8:00 pm - A collaborative problem solving design session on cybersecurity for public good orgs.
8:00-8:30 pm - Pitch for Cyber Security Programs to assist public good orgs in the Bay Area
8:30-9:00 pm - Networking
Our latest updates [Twitter] https://twitter.com/programcyber
Connect and message us [Facebook] https://www.facebook.com/thecyberdefendersprogram/
Network with our program leaders, alumni, and students [LinkedIn] https://www.linkedin.com/company/cyberdefenders-program/
Keep up on all the fun [Instagram] https://www.instagram.com/cyberdefendersprogram/
In depth stories on our program [Medium] https://medium.com/cyberdefenders
All the other details [Web] https://www.cyberdefendersprogram.com/