Workshop: IoT + AI + Big Data Integration Strategy & IoT Innovation Insights from Patents and IP-Based Innovation Platform

Friday, December 9, 2016 from 12:00 PM to 2:00 PM (PST)
Event Details
Goldman Sachs, Mckinsey, and other top firms have long been predicting a boom and new era of technology with the ripening of the Internet of Things (IoT) marketing but WHERE are all the players PLACING THEIR BETS?
Exploring innovation insights and analyzing patent trends in verticals such as wearables, smart homes and cities, connected car, and etc. we'll dive into the state of the art of IoT innovations. We will also look at potential innovation R&D areas that can lead to new products/services development and how to take advantage of the Liquidax Capital private equity fund and its IoT Innovation Platform. We will further touch on the impact of fast-growing cross-border technology transfer transactions particularly investments flowing from Asia to the West as well as transfer and distribution of technologies from the West to Asia.

Lunch is provided thanks to the generous support of Liquidax Capital!
This talk will cover the following topics:
IoT Innovation Frontiers Insights from Patents,

IoT Innovation Development Exploiting Patents

IoT + Big Data + AI Integration Strategy

IoT Innovation Platform for Business Growth

Cross-border IoT Tech Transfer Deal Trends

Leveraging Strengths in the Asian and US IoT Markets
AGENDA
12:00-12:30 Lunch and Networking
12:30-1:30 IoT Session
1:30 - 2:00 10 mins Q&A followed by more mingling
SPEAKER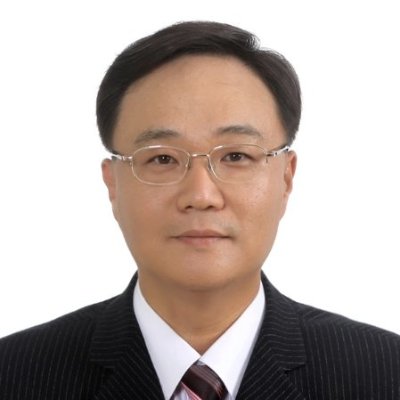 Dr. Alex G. Lee brings over 25 years of unique experiences and expertise consulting with Fortune 500 companies patent monetization firms, law firms, investment firms, and research institutions on technology R&D, technology commercialization, business development, intellectual property (IP) management, and business strategy consulting into business, technology, and IP integrated strategy development and execution.
Some leading companies and research institutions that Dr. Lee has worked with include Samsung, Korea Telecom, KMW, MIC Radio Research Laboratory, Boston University, and Georgia Tech. Dr. Lee  also has founded and managed several companies and industry organizations such as TechIPm, LLC for IP strategy consulting, Xanadu Big Data, LLC for the big data technology licensing and commercialization, and u-City Forum for the IoT smart city development through public-private partnership.
Dr. Lee earned his Ph.D. in physics from the Johns Hopkins University and J.D. from the Suffolk University Law School. He is registered to practice before the US Patent and Trademark Office, is a Certified Licensing Professional (CLP) and passed New York State Bar Exam. Dr. Lee is now participating in the MIT Sloan School of Management Executive Program for strategy and innovation.

POWERED BY

Startups Greater Asia (SGA) is an organization connecting the venture capital community of Silicon Valley with that of the Greater Asian region. SGA provides networking, resources, and referral database for startups, investors, and business professionals interested in or already doing business with Greater Asia. See and subscribe to our newsletter here. If you have further inquiries, please contact us at startupsgreaterasia@gmail.com.


Carr & Ferrell is a full-service law firm dedicated to helping you grow ideas into world class enterprises. We protect our clients' rights through our corporate and venture capital practice, strategic patent and intellectual property services and a robust litigation practice. Based in the heart of Silicon Valley's technology and venture capital community, and up-to-date with the commercial and technology markets, our attorneys leverage their technical, business and legal expertise to help emerging companies and investors succeed through the entire life cycle of an enterprise.

With a membership of over 200 engineers, the IEEE Consultants' Network of Silicon Valley (CNSV) is a premier source of consulting talent. Member skill profiles can be searched by visiting our website at www.CaliforniaConsultants.org. CNSV sponsors monthly meetings and periodic seminar/webinar events that cover technical topics as well as issues related to consulting. IEEE-CNSV membership is a tremendous value, and IEEE membership is not required.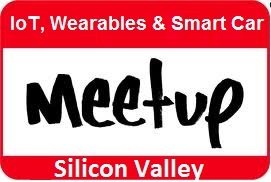 This is a group for developers, designers, entrepreneurs and investors who are interested in creating, making, hacking, funding wearable devices, accessories and applications, smart home, IoT and Connected Car.
Have questions about Workshop: IoT + AI + Big Data Integration Strategy & IoT Innovation Insights from Patents and IP-Based Innovation Platform?
Contact Startups Greater Asia (SGA)
When & Where

Carr & Ferrell LLP
120 Constitution Drive
Menlo Park, CA 94025


Friday, December 9, 2016 from 12:00 PM to 2:00 PM (PST)
Add to my calendar