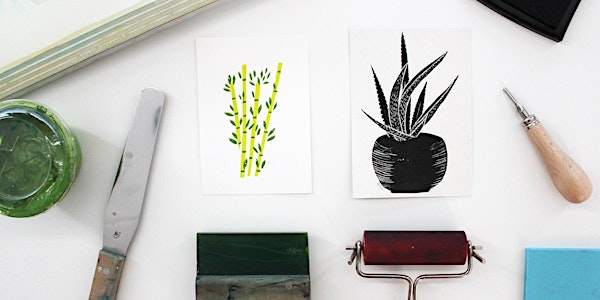 Workshop: Introduction to printmaking | Saturdays 12 & 19 October
Learn the basics of linocut and/or screen printing over one or two Saturday morning sessions in Utrecht this autumn.
When and where
Location
Podium Oost Utrecht 148 Oudwijkerdwarsstraat 3581 LJ Utrecht Netherlands
Refund Policy
Contact the organizer to request a refund.
Eventbrite's fee is nonrefundable.
About this event
* Ideal for beginners
* Fun, hands-on workshops
* Small groups of max. 5 participants
* Create an edition of linocut and/or screen prints
* Attend one or two 2.5-hour sessions
(Scroll naar beneden voor de Nederlandse versie)
This autumn linocut artist mariemaakt and screen printer longfeltwant are coming together to give you the chance to get your hands inky. Choose to learn about both linocut and screen printing over the course of two 2.5-hour sessions, or attend just one session and focus on one of the techniques.
When?
One or two Saturday mornings, 12 and 19 October, 9:30 - 12:00
Where?
Podium Oost, Oudwijkerdwarsstraat 148, Utrecht
How much?
Both sessions, learning linocut AND screen printing: €100
One session, learning either linocut OR screen printing: €60
Price includes all materials and light refreshments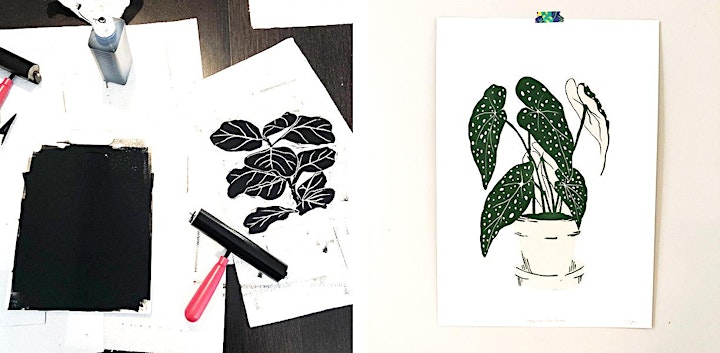 What?
You'll learn the basics of linocut and/or screen printing, creating a set of prints based on your own design.
The screen printing part of the workshop will be run in English. The linocut part will be in either Dutch or English (or a little bit of both) depending on participants' preferences.
Is there a theme?
To help guide your designs, the workshop will have a botanical theme. You'll be surrounded by plants and magazines with lots of botanical imagery inside to inspire your work.
At the end of this session, we'll all come together again to share our work and experiences with one another.
The workshop will run with a minimum of six participants, and a maximum of 10, working in two smaller groups of 3-5 people.
Scroll down to read about the workshop's two teachers.
----
UPE workshop Introductie in de grafiek - met longfeltwant en mariemaakt
In oktober houden linokunstenaar mariemaakt en zeefdrukker longfeltwant hun eerste gezamenlijke workshop -introductie in de grafiek. In twee lessen van 2.5 uur nemen we jullie mee in de wereld van de zeefdruk en linosnede. Je kunt je ook aanmelden voor een van de twee technieken.
Wanneer?
Twee zaterdagochtenden: 12 en 19 October, 9:30 - 12:00
Waar?
Podium Oost, Oudwijkerdwarsstraat 148, Utrecht
Prijs?
Beide sessies (je leert lino EN zeefdrukken): €100
Een van beide sessies, (je leert lino OF zeefdrukken): €60
Deze prijzen zijn inclusief consumpties en de materialen die we gebruiken.
Wat?
We leren je de basistechnieken van linosnede en/of zeefdrukken en aan de hand van een ontwerp dat je zelf maakt ga je je eigen afdrukken maken. Op deze manier leer je een ontwerp te maken dat voor deze technieken geschikt is, en kom je in aanraking met de verschillen en overeenkomsten tussen lino en/of zeefdruk.
Om richting aan de lessen te geven kiezen we voor een botanisch thema. Er zullen planten en voldoende tijdschriften met botanisch materiaal aanwezig zijn.
Aan het einde van de les is er tijd om elkaars werk te bewonderen en bespreken we onze ervaringen.
Deze workshop gaat door bij minimaal 6 deelnemers. Er is in totaal ruimte voor 10 deelnemers, zodat er in twee kleine groepen gewerkt kan worden.
Het zeefdruk gedeelte van de workshop wordt gegeven in het Engels, het linosnede deel zal in het Nederlands en/of Engels gegeven worden, afhankelijk van de voorkeuren van de deelnemers.
Meet your teachers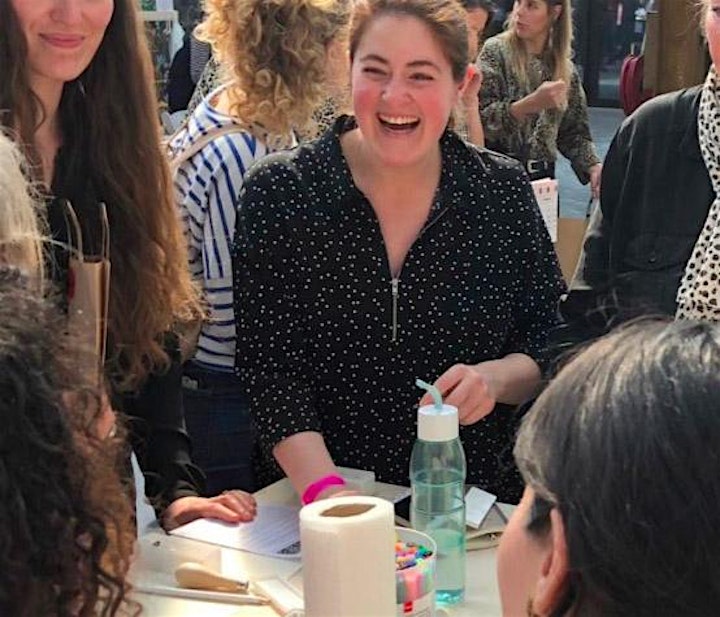 Linosnedes - mariemaakt (Jessica Loriaux, Utrecht)
"Ik hou erg van planten, maar raak ook geïnspireerd door simpele taferelen of composities, en vraag me dan vaak af wat iets nou mooi of leuk of speciaal maakt; waardoor wordt een sfeer bepaald? In mijn werk probeer ik dit zo goed mogelijk af te beelden zonder al te veel detail toe te voegen. Op die manier ga ik op zoek naar de vormen die iets zo kenmerkend maken. Hier is linosnede bij uitstek geschikt voor.
Linosnede is een techniek waar van zichzelf geen 'glijdende schaal' zit. Wat je weghaalt is weg, en wat overblijft zie je terug. Het is soms dan ook best een uitdaging om bepaalde nuances in je ontwerp terug te laten komen. Het geeft een enorme kick als je na lang aan een linosnede te hebben gewerkt die eerste print afdrukt en voor het eerst echt ziet wat je gemaakt hebt.
Ik zie er naar uit om jullie te leren denken als een 'printmaker' en die kick van zo'n eerste afdruk met jullie te delen."
Visit mariemaakt's website and follow on Instagram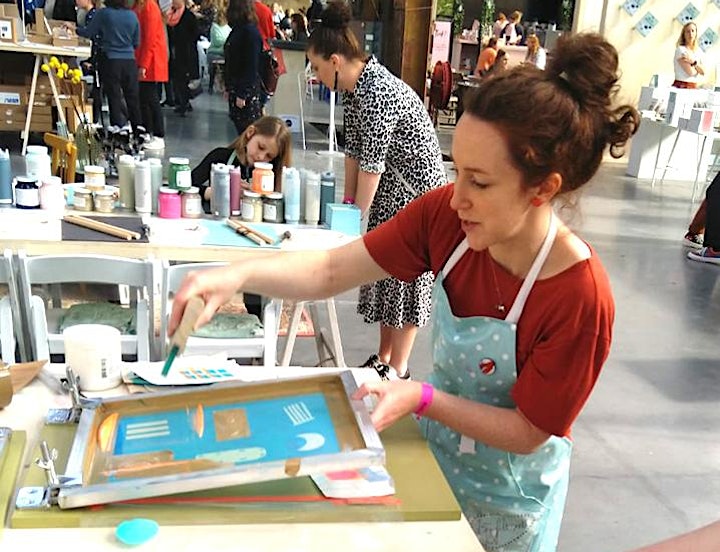 Screen printing - longfeltwant (Sarah Oxley, Utrecht via the UK)
"I've been screen printing for about ten years now - starting out as an after-work hobby in London, I went on to set up longfeltwant and sell my prints at markets and online.
I never get bored of that magic moment when you lift up your screen to reveal what you've created. That's just one of the fun things I love to share with people during workshops - it's such a great technique with so much potential.
In this workshop, we'll keep it simple - but simple can lead to amazing results. I can't wait to show you the ropes!"
Visit longfeltwant's website and follow on Instagram