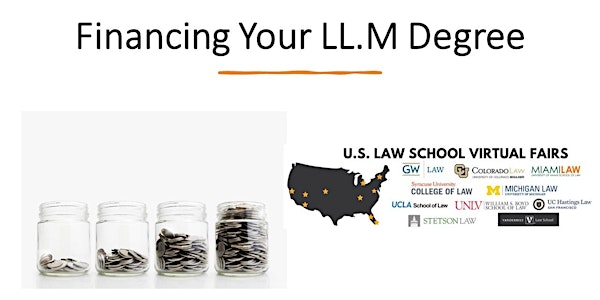 Workshop: Financing Your LL.M Degree
Join law school program representatives in this workshop on how to finance your U.S. LL.M. degree.
About this event
Join our US law school workshop from 4PM to 6PM (U.S. Eastern) on October 6, 2022.
During the event, you will have the opportunity to hear from a panel of LL.M. and financial aid administrators about how to finance your LL.M degree. After the panel, you will meet with program representatives from 11 top law schools to gain insights into individual programs and personalized admissions and scholarship advice.