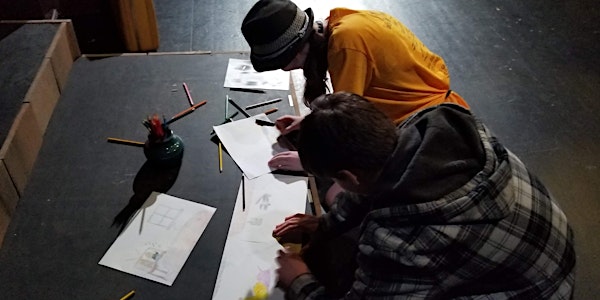 Workshop: Exploring Issues of Oppression through Music, Art, and Literature...
Location
Embassy of the Czech Republic
3900 Spring of Freedom Street Northwest
Washington, DC 20008
Description
Creator and director of The Jüdische Kulturbund Project Gail Prensky and Associate Producer Mark Haney will lead the workshop
Exploring Issues of Oppression through Music, Art, and Literature
at the Embassy of the Czech Republic on October 5, 2019, from 11 am-2:30 pm. This day marks the anniversary of the birth of former Czech President Václav Havel, who through his leadership, helped to peacefully overthrow the communist regime. As part of the Mutual Inspirations Festival 2019, the workshop stresses the use of art as a tool for dealing with oppression. This year's festival banner personality Marta Kubišová used her voice, her signature ballad
A Prayer for Martha
, to unite the people during the Velvet Revolution, restoring freedom and democracy to the nation.
The Jüdische Kulturbund Project leads workshops, collaborating with educators, musicians, performing artists, and visual artists to produce engaging experiences for a variety of ages. The goals of the initiative are to raise awareness, augment one's perception of the past, catalyze attendees into action, share a little-known inspirational story of the past, and to recognize contemporary mirrors perhaps within our own families, communities, and selves. For samples of the workshops, please visit:
https://www.judischekulturbund.com/education-program/
.
Event Details
Date/Time: October 5, 2019, 11 am – 2:30 pm
Venue: Embassy of the Czech Republic
3900 Spring of Freedom Street, NW

RSVP is required: https://exploringoppression.eventbrite.com
The workshop is intended for ages 15 and up.
Limited space is available.
If you are a musician, you are welcome to bring your instrument to the workshop.
A light lunch will be served at the event.
Gail Prensky — Creator, Executive Producer, and Project Director
As creator and director of The Jüdische Kulturbund Project, Gail brings to this project a deep and first-hand understanding of the Kulturbund's spirit and recognizes that their issues of living under tyranny continue with artists around the world today. Her interviews with the Kulturbund survivors and current-day artists form the basis of her passion and vision for this project, which is rooted in the Kulturbund's strong regard for music and the performing arts. In 2001, Gail started researching and gathering material about the Kulturbund. Several years later she has brought together select talent, partners, and like-minded supporters to make this project possible and then interviewed artists living under oppression in various countries. Her hope and dream is that the project will serve as a beacon of inspiration to all people. For the last 25 years, Gail has written, produced, and directed a broad range of media projects in film, multimedia, books, and exhibitions. She produces independent projects focusing on advocacy, art, human rights, international, and music themes.
Mark Haney — Associate Producer and Associate Project Director
Mark brings organizational, financial, and administrative expertise to the project's team. He is an international trade economist with over 25 years of experience advising companies, foreign governments, and trade associations on issues relating to international trade and economic and business trends. Among other things, Mark served as senior executive for a number of companies, including as President and CEO of the International Business and Economic Research Corporation (IBERC). In the course of his work and life, Mark developed a strong interest in global issues focused on human economic rights, art, and music. Among other endeavors, he created a vision for, and served as the executive director of the Cheick Hamala Foundation, which is dedicated to building an institute for performing arts in Mali and strengthening cultural ties between Mali and the Western world through education, interaction, and art. Mark is also an avid craftsman and sailor and amateur musician and filmmaker.