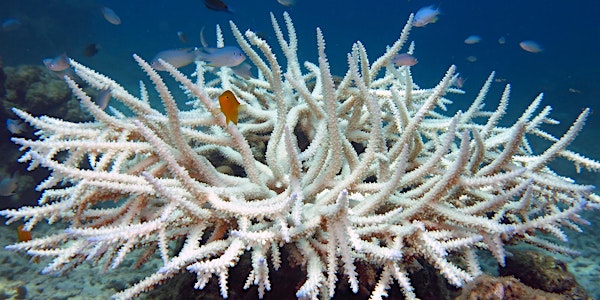 Workshop 1: Interventions to Increase the Resilience of Coral Reefs
When and where
Location
Rosenstiel School of Marine and Atmospheric Science 4600 Rickenbacker Causeway MSC Auditorium Miami, FL 33149
Description
**ROOM CHANGE. Availability of in-person seating has been expanded due to a room change to the Auditorium. The meeting will also be broadcast remotely.
**Registration is closed. Log in at:
from PC, Mac, Linux, iOS or Android: https://nasem.zoom.us/s/9387416955 (In case of any issues, use https://zoom.us/join and manually enter meeting ID)
Or Telephone: +1 (669) 900-6833
Meeting ID: 938 741 6955
International numbers available: https://zoom.us/u/2YDUXzRC
Discussions at the workshop will explore the state of the science, the risks, and the benefits of ecological and genetic interventions with the potential to increase the long-term persistence of coral reefs in environmentally degraded scenarios. The workshop is one component of the information-gathering activities that may inform the deliberations of the National Academies' Committee on Interventions to Increase the Resilience of Coral Reefs. Additional public information-gathering activities will be conducted.
Agenda
8:00 AM Breakfast
8:30 AM Introduction
Stephen Palumbi, Committee Chair
8:45 AM Opportunities and challenges for coral restoration in the Caribbean---perspectives from science and management
Derek Manzello, NOAA
Erinn Muller, Mote Marine Lab
Coral Reef Management Panel:
Sarah Fangman, Florida Keys National Marine Sanctuary
Lisa Gregg, Florida Fish and Wildlife Conservation Commission
Ernesto Diaz, Puerto Rico Department of Natural and Environmental Resources Coastal Zone Management Program
10:45 AM Break
11:00 AM Restoring coral reefs through artificial propagation and enhancing sexual recruitment
Diego Lirman, University of Miami
Margaret Miller, SECORE
12:00 PM Lunch
1:00 PM The genomic basis for coral adaptability and resilience
Iliana Baums, Pennsylvania State University (remote)
Phil Cleves, Stanford
Manuel Aranda, King Abdullah University of Science & Technology (remote)
Mikhail Matz, UT Austin
2:30 PM Break
2:45 PM Manipulating the coral-algal symbiont
Todd LaJeunesse, Pennsylvania State University
Ross Cunning, University of Miami
Hollie Putnam, Univeristy of Rhode Island (remote)
Kate Quigley, Australian Institute of Marine Science (remote)
4:15 PM The coral microbiome influence on coral resilience
Raquel Peixoto, Federal University of Rio de Janeiro
Rebecca Vega Thurber, Oregon State University (remote)
5:30 PM Adjourn
---
This program, while located at the University of Miami, is neither the responsibility of nor endorsed by the University of Miami