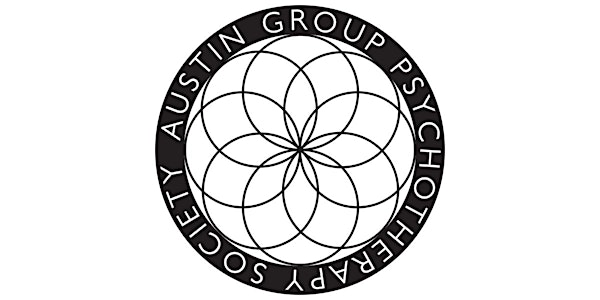 Working with Resistance in Group - An Intermediate and New Professionals Institute
When and where
Location
Jeanne Bunker's office 8400 N. Mopac Expressway Suite 302 Austin , TX 78759
Refund Policy
Contact the organizer to request a refund.
Description
Event Description:
Often in group, members and leaders end up banging their heads against walls of resistance when they want something to change. We can get stuck trying to undo or break down resistances to having certain feelings and experiences without realizing how this can create even more entrenched resistance. By recognizing and studying the resistances that arise, rather than undoing them, we can learn to understand the person, their history, and how the resistances developed as survival skills in early life. This understanding opens up new ways of working with individual and group resistances that can lead to greater freedom from early defenses.

Leader: Jay Erwin-Grotsky, LCSW, CGP, FAGPA

About the Presenter:
Jay Erwin-Grotsky, LCSW began his therapeutic journey in group. Since taking a course on forming support groups back in 1981 he has been participating, leading, and co-leading groups of various kinds. Jay loves working with people to know, feel, and express all their emotions in ways that enhance their lives and relationships. He currently leads two process groups solo in his private practice and co-leads another. Jay is a past-president of AGPS. He has presented locally and at AGPA on co-leadership and on humor in groups. For the past two years, he has been a Process Group Experience leader at the AGPA Two-Day Institute portion of the Annual Meeting. He participates in the weekend training program at the Center for Group Studies in New York. Jay is a Fellow of the American Group Psychotherapy Association and a Certified Group Psychotherapist.

Levels of Experience: Entry and Intermediate levels

Entry: Less than 3 years of group therapy leadership experience (This experience level is most suitable for psychiatric residents, graduate students, mental health workers and clinical professionals with limited experience.)

Intermediate: 3 to 9 years of group therapy leadership experience
Tickets available: August 1st, 2017
Limit: 10 slots available
Learning objectives:
1. Identify and define Ego Resistance, Superego Resistance, and Id Resistance.
2. Differentiate group resistances from individual resistances.
3. Identify at least two strategies for working with resistance in group.

CEUs: 9 Continuing Education credits offered for Psychologists, Social Workers, LPCs, and LMFTs.
Schedule:
Saturday: 9:00am-5pm
Sunday: 9:00am-12:15pm
** As of 8/28/2017: Please note address change, it will now be held at Jeanne Bunker's office, 8400 N. Mopac Expressway Ste 302, Austin TX 78759.