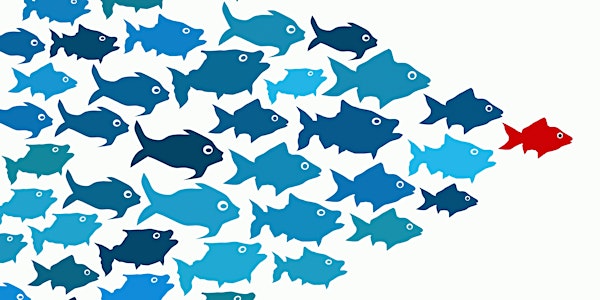 Working with Business Data for Executives in SME Organisations
When and where
Location
DeskLodge 61 Maxted Road Hemel Hempstead HP2 7DZ United Kingdom
Refund Policy
Refunds up to 7 days before event
Description
Join this workshop to learn ways to clean, handle, integrate and report your data so that you can get back to what you need to do - running your business.
8:45 Check-in
9:00 Overview
The Microsoft Suite: Power Pivot, Power BI and Excel
9:30 Loading Data
Various Methods

Tradeoffs

Best Practices
10:30 1st Break
10:45 Calculations, Formulas and DAX using Power Pivot for Excel
Working with multiple data sources

Table Overview:

Data Tables, Lookup Tables

Measuring your Business: Measuring efficiently

Doing better than VLOOKUP

Compare and Contrast - basics of analytics

What If Analysis - examples of what you can do
12:30 Lunch
1:00 Power BI Data Visualisation
What does Power BI Give you?

The Power BI Service - cloud for small companies: sharing, analysis, mobilising your solution.
3:00 Break
3:15 Metrics to Measure your Business
Revenue Growth: Linear and exponential

KPIs - show your actuals and targets

Employee Engagement

Time Intelligence

Profit measurements

Expenses
4:45 Q and A

Data can help Executives understand the internal and external pressures on the organisation, and use numbers to help you move past the tipping point and grow out and forward into the next phase of your business. Your data will help you to see the 'blanks' as well as what really matters to the organization
This workshop is not a technical session in disguise as a session that talks to business people. It is a business-oriented session for business people who want to make data-driven decisions and understand their business better, using their data. This session will help you to be your own Data Shaman - or empower one of your team to give you the data that you really need, with the C-suite in mind.
It is difficult for busy Executives to allocate time to the collection, cultivation and analysis of data. Ideally, it should be done by a team member who gives the Executive the data that they need, in the way that they need it. Executives need to focus on strategic decisions, and they need good data to run their business and support the right decisions..
Your data may even surprise you, which is why our vision is to help you to 'Relish your Data'.
Power BI can help to bring clarity and predictability to the Executive, and this session is aimed at CEOs, and those who support them with data, in order to see how they can be empowered by Power BI, and see data as a key asset within the organisations short and long term future. You will also learn about new functionality in Excel that you probably didn't know was there, to help you to work with dirty data better.
The C-Suite compass by numbers
We will also look at the business-oriented metrics and numbers that the C-suite need to run their business.This will help the business to know whether their strategies are working, or to know more about the health and direction of the business.
Who is this session for?
Join this session if you are an Executive now, or if you support an Executive in the organisation, and you need to understand better how to manage, clean, integrate and create reports from your data. Join us to learn tips, tricks and little known features to do it quickly and well. It's possible you've been using Excel for years, but perhaps not in the best way and that's why it is so hard.
Who is this session by?

Join this session by Jen Stirrup, Data Whisperer and lead of Data Relish Ltd. Jen has been in the IT industry for 20 years, successfully delivering global projects in Artificial Intelligence and Business Intelligence. Jen has settled in Hertfordshire, and as well as leading Data Relish Ltd, Jen is doing the Executive MBA at the University of Hertfordshire Business School, Jen has also been a NED (Non Executive Director) for PASS, who are based in the United States. As Jen has been spending time leading organisations, she is keen to share her knowledge and expertise with the community from a data-driven, data leader perspective.
Jen Stirrup, recently named as one of the top 9 most influential Business Intelligence female experts in the world by Solutions Review, is a Microsoft Data Platform MVP, and PASS Director-At-Large, is a well-known Business Intelligence and Data Visualization expert, author, data strategist, and community advocate who has been peer-recognized as one of the top 100 most global influential tweeters on Big Data and Analytics topics. Jen has featured as a role model MVP by the Microsoft MVP Program, featured on a dedicated page of the MVP website.
Jen has presented worldwide, who was honoured with her career highlight in delivering a demo as part of the PASS 2016 keynote with Joseph Sirosh, with a demo on mapping Pokemon using AzureML, R, PowerBI and Azure SQL Database!
As the sole owner of a boutique Data Science and Business Intelligence consultancy, Jen has delivered varied projects which including leading organisations such as the NHS Trusts and private companies to the cloud, whilst also spearheading a Data Science Program from soup-to-nuts for a Government department.