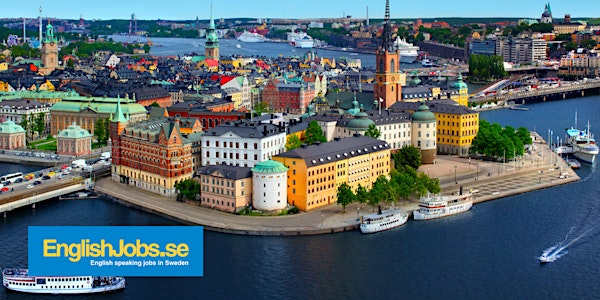 Multiple dates
Work in Sweden - Part 2: Employer contacts, applications, work permits
Get help from a recruiter for employer connections, job search, applications, interviews, salary negotiations, work permit
Date and time
April 15, 2021 · 4pm - August 31 · 5pm +08
Location
Singapore Land Tower 50 Raffles Place Singapore, 048623 Singapore
Refund Policy
Contact the organizer to request a refund.
About this event
Our workshop is specially designed to give international job seekers in Sweden an insight into what is required by employers and how to improve their chances of success.
All workshops are held as 1 on 1 sessions via online web meetings over Skype. Typical duration is 45 mins.
WORKSHOP 2 CONTENTS:
This is your chance to work directly with a recruiter, get help on contacting employers, finding employers using special databases, getting interview requests, salary negotiations and work permits.
Identify companies in Sweden fitting your experience, connect with employers and getting applications in front of the right people.
Get help from a recruiter on:
1. How to find employers matching your background and experience?
Which industries you should focus on and how to find which jobs are available.?
How to find opportunities at companies such as Spotify, Truecaller, Tictail that are rapidly expanding into international markets.
2. How to present your skills and competencies.
3. How to contact employers and who to talk to.
4. How to apply at the right time depending on the industry and company.
5. How to send your CV and follow up
6. How to get decisions and interview requests. What employers look for in the interview selection process.
7. How to prepare for interview and what questions to expect.
8. How to negotiate your salary and benefits.
9. How to get your work visa
About the organizer
EnglishJobs.se specialises in recruiting international talent for Swedish companies. Since 2009 we have helped over 2000 professionals connect with traditional companies such as Ericsson, Skanska, ABB, Volvo and SAAB as well Swedish startups such as Spotify, TrueCaller, Klarna and Skype.