Words Matter: How reporting can affect public bias about sexual assault
When and where
Location
Point Park University Center For Media Innovation 305 Wood Street Pittsburgh, PA 15222
Refund Policy
Contact the organizer to request a refund.
Description
Words Matter: How language, context and content can perpetuate or change public bias about sexual violence
Sexual violence is a complex topic for journalists to cover and can be even more difficult for the public to understand. Aware that this is a sensitive subject, journalists and editors sometimes soft-pedal language. However, the public's ability to understand the seriousness of the allegations and the crime in general may be diminished by these language choices. This workshop offers insight to move beyond issues of sensitivity and examines how language, context and expert content can enhance reporting about sexual assault and advance public understanding of this serious and widespread crime.
Training by Sexual Violence Expert: Kristen Houser Chief Public Affairs Officer, RALIANCE, National Sexual Violence Resource Center and Pennsylvania Coalition Against Rape
AGENDA
6:00 P.M. Registration and networking reception
6:30-8:30 P.M. Program
A light meal and refreshments will be served.
This workshop is for members of the news media, journalists and writers. Please register to attend.
Accommodations are available.
Fee-waivers are available.
For any inquiries, please contact Sue Clarke at sue@fisafoundation.org or 412-456-5550.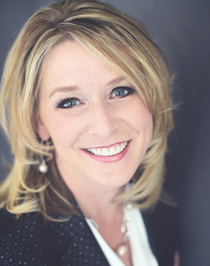 Sexual Violence Expert: Kristen Houser
Kristen Houser is a leading expert on sexual violence. With decades of experience in the field, Houser is a go-to source for context and expert opinion to national, regional, and international media on sexual assault issues and cases. She is skilled in communicating both on-camera and off on a wide range of topics, including sexual violence prevention and response, victim behavior and trauma, offender dynamics, campus sexual assault and experiences within the criminal justice system.
Houser is currently chief public affairs officer and lead spokesperson for RALIANCE, a national partnership dedicated to ending sexual violence in one generation, as well as the National Sexual Violence Resource Center (NSVRC) and the Pennsylvania Coalition Against Rape. She previously served as President of the board of directors of the National Alliance to End Sexual Violence. For more than 25 years, she has trained professionals across the human service and criminal justice fields, including providing training and assistance to victim service providers across the United States as well as to prosecutors, police, probation officers and medical professionals; provided testimony on sexual assault related legislation to state legislatures and Congress; and assisted with the creation, drafting and revision of state and federal legislation. Houser is also a contributing author to publications regarding victim needs and service trends.
Houser provides expert opinion, context and facts about sexual assault to media covering high-profile cases, including those of Harvey Weinstein, Bill Cosby and Jerry Sandusky. She is regularly cited as an authority by major daily newspapers and industry publications--including the New York Times, Washington Post, Huffington Post, CNN, Bloomberg and many others--and has appeared as a guest on numerous broadcast networks to offer expert perspective.