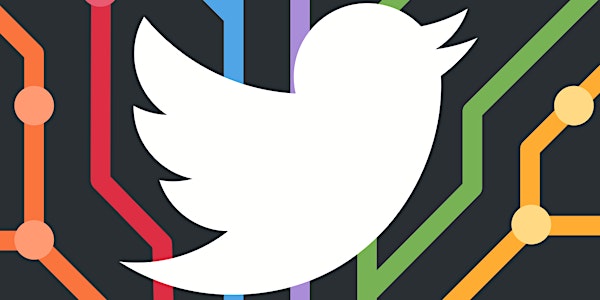 #WomEngGHC: Addressing the Diversity Gap
Date and time
Wednesday, October 14, 2015 · 6:30 - 9pm CDT
Location
Hearsay on the Green 1515 Dallas Street Houston, TX 77010
Description
Coming to #GHC15? Join Twitter's @WomEng on Wednesday, October 14th as we kick off the conference with #WomEngGHC: Addressing the Diversity Gap. This invitation-only evening will feature a panel of women from top tech companies who will discuss how their employee resource groups (ERGs) are addressing the diversity gap, followed by an open Q&A.
Twitter's VP of Engineering Nandini Ramani (@eyeseewaters) will moderate the panel and Q&A. The panelists include members from Airbnb's Nerdettes, Pandora's MixTape and Women in Technology, Pinterest's women in technology group, Twitter's @WomEng, and Women of Uber (see their bios below).
Doors open at 6:30pm and the panel will begin at 7:30pm, followed by a happy hour with appetizers, drinks – including a special Twitter cocktail, and music.
Space is limited and registration is on a first-come, first-served basis, so please sign up now!
Panelists:
Surabhi Gupta (@surbs)
Engineering Manager, Airbnb
Lead and Founder of Nerdettes
Surabhi is an engineering manager leading the Search & Discovery team at Airbnb. Prior to Airbnb, she was a software engineer at Google where she worked on web search ranking and the Google Now team on predictive search. She holds a Masters degree in Computer Science from Stanford University. She started the women in tech group at Airbnb called Nerdettes and has worked with organizations such as Hackbright Academy and Technovation Challenge. She spends her free time planning her travels from all the inspiration she gets at work.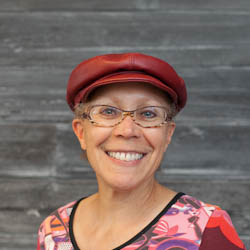 Maira Benjamin
Director of Music Engineering, Pandora
Lead of MixTape and Women in Technology
As Director of Music Engineering, Maira manages several teams of engineers that deliver the algorithms for the listener's playlists as well as the tools that manage the Music Genome Project. For over two years now, Maira has also been responsible for leading projects that address the growth and retention of Pandora's listener base.
Maira has been dedicated to the technology field for over 30 years as she has played an instrumental role in engineering departments for over 15 software and technology companies. In addition to her professional life, Maira is a published author and lyricist, a classically trained pianist, and has been studying the guitar for many years. Additionally, Maira is passionate about diversity in technology as she regularly speaks on the subject at many Bay Area events.
Maira is a graduate of the University of California, Berkeley, where she earned a BA in Statistics. She also earned a Master of Arts in Liberal Studies from Mills College where she studied Chinese History, Architecture of India, and United States History. Maira's current favorite Pandora stations include Funk Radio, Amy Winehouse, and Brazilian Jazz.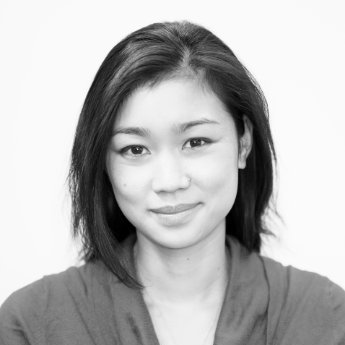 Tracy Chou (@triketora)
Software Engineer, Pinterest
Tracy Chou is a software engineer at Pinterest, currently on the home feed and recommendations team. She has previously been a tech lead on the ads and web teams at Pinterest, and worked on infrastructure, API, email, and growth as well. Before Pinterest, she worked at Quora, also as an early engineer there. In 2013, Tracy helped to kick off the wave of tech company diversity data disclosures with a Github repository collecting numbers on women in engineering, and she continues to be an outspoken advocate for diversity in tech. She was named Forbes Tech 30 under 30 in 2014 and has been profiled in Vogue and WIRED for her work.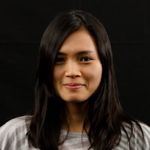 Sharon Ly (@onesnowclimber)
Engineering Manager, Twitter
Lead of Twitter @WomEng
Sharon is an engineering manager leading the Direct Messages team at Twitter. She has been at Twitter for 5+ years, starting as a software engineer on the Platform Infrastructure team. She leads Twitter's Women in Engineering group (@WomEng) and Girls Who Code program.
Hilary Karls (@hilarykarls)
Software Engineer, Uber
Lead of Global Community for the Women of Uber
Hilary is the Tech Lead of Android for UberEATS, focused on building out Uber's meal delivery service. A member of LadyEng and the Lead of Global Community for the Women of Uber ERG, she is a champion for fostering an inclusive and empowering culture. Prior to joining Uber, she was Tech Lead of Android at TaskRabbit, and worked at early startups, nonprofits, and Google. Her goal outside of work in the coming year is to scuba dive with whale sharks.
*Note: Press is not admitted into these events; please e-mail press@twitter.com if you have any questions. Twitter reserves the right to refuse entry to this event. Twitter also reserves the right to remove individuals from Twitter's premises for disruptive or disorderly behavior, or for any other reason in Twitter's sole discretion.
About the organizer
Twitter's Women in Engineering Group