Description
The #metoo movement...the Uber "bro culture" ...the Google memo. Our current times demand a panel discussion on women and power. Please join us as for a discussion around this topic. Let's explore some key ideas and generate meaningful dialogue around these questions:
What is the current state of corporate culture in relation to women?
How do women navigate power structures?
What are the barriers that women face during different parts of their career?
How do women maintain workplace empowerment even in the face of complicated interpersonal dynamics?
What should women focus on when cultivating relationships with mentors, peers, and in the networking realm?
Moderator: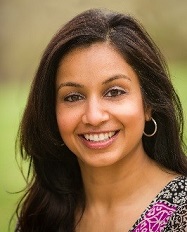 Hina Naseem, CRD Educator and Community Liaison, Early College Program Cybersecurity, HCPSS
Panelists: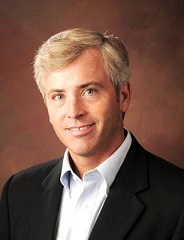 Ed Mullin, Think Systems
Ed is CIO at Think Systems in Baltimore, MD. In this role he works with forward thinking businesses that are focused on using technology to "move the needle" and keep them ahead of competitors. Ed's goal is to help corporate leaders develop technology strategies so that every dollar pays off at the corporate bottom line.
Ed is also the Executive Director of the Baltimore STEAM Inc. which runs the Baltimore Robotics Center (BRC). The Mission of Baltimore Steam, Inc. is to increase the number of aspiring youth in the science and technology fields by providing opportunities for youth to explore STEM education, develop leadership and professionalism, and connect these youth to stable technology jobs and careers.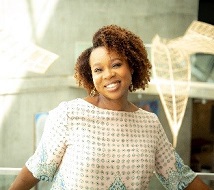 Sherifa Munis, New Wave Foundation
Sherifah is the Founder and Executive Director of the Newwave Foundation (NWF), an organization focused on inspiring the next generation of dreamers. The Foundation's Vision is to "Instill the Dream" in deserving students through scholarship opportunities, educational workshops and partnering with like-minded organizations who want to make a positive difference. Guided by her passion for empowering students, building relationships and her heart for service, Sherifah supports the Mission of the Foundation by leading NWF in its development and implementation of strategic initiatives for educational equality.
Prior to leading the Newwave Foundation, Sherifah served as Chief Social Responsibility Officer (CSRO) at NewWave Telecom and Technologies Inc, and her role centered around advocating for workplace giving, community involvement and charitable initiatives.
Theresa Dessaso, Trimia Inc.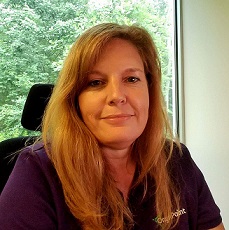 Theresa has over 20+ years of experience working in the Federal Government and Commercial sectors, with experience ranging from network and systems engineering for companies such as The MITRE Corporation, Lucent Technologies, AT&T Government Solutions. Theresa has focused her technology focus in the area cyber security and technologies. She has a keen aptitude for identifying and validating new trends in the information security sector and connecting the right technology to the relevant problems of her customers. Theresa has held multifaceted roles with accountabilities spanning leadership, business development, strategic planning and program management.
Theresa holds a Bachelors degree in Business Management from University of Phoenix and graduate studies from Johns Hopkins in Technical Management. She holds industry certifications such as PMI PMP, ISC2 CISSP and ITIL.
Theresa is also an Army Veteran, having served as Military Intelligence Sergeant supporting Electronic Warfare systems and deployed to Operation Desert Shield and Storm.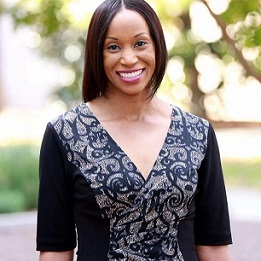 Ayanna Moo-Young

Ayanna is the President of INcredible Schools, a nonprofit organization which she founded in 2016, she is also a partner and Vice President for Black Fox Group, an information security, emergency management, and workforce development firm.
For over 20 years, Ayanna has dedicated her professional career to making a difference in the lives of others. She has provided services to vulnerable populations who have experienced judicial, educational, and social-emotional challenges, and has worked for various agencies across the States of Maryland, Virginia, and the District of Columbia. These experiences, along with additional entrepreneurial experiences and personal development, enabled her to pursue her dream of becoming an entrepreneur.

In January 2015, Ayanna became the Founder and CEO at I AM Empowerment Company (a.k.a. Consult Ayanna), where she provides hands-on personal and professional consulting services, training, and on-line courses for aspiring entrepreneurs and organizational leaders, assisting them strategies for developing the mindset and skills to pursue their dreams, to write and publish their stories, and to establish and sustain their companies. She holds a bachelor's degree in Sociology, and a master's degree in Counseling Psychology from Bowie State University.
Join us for "Navigating Power Structures: Part II" on May 9th, 4-6PM.

Thank you to our Sponsor: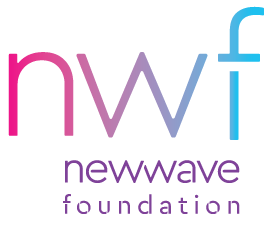 keywords: mce, eda, htc, women in tech