About this Event
You probably have already tried a product that Baran Dilaver and Patricia Ryan have worked on (or you will soon). Our speakers this month specialize in bringing new products to new markets..and that isn't just marketing BS. Patricia helped introduce House Music to the world. Baran was the CMO & COO of one of the first vaporizer companies in cannabis, Firefly. They will share their expertise in inventing, funding, prototyping, branding, marketing and selling genre-defining products early to the market. This is a great meeting to ask questions about raising capital for early stage cannabis ideas, building a brand with real value, sourcing international manufacturers and working with your romantic partner.
AGENDA
6:00-6:30PM Networking
6:30-7:15PM Presentation with Baran Dilaver & Patricia Ryan
7:15-8:00PM Networking
You are invited to bring a water bottle to reduce single-use plastic. Filtered water will be provided.
LOCATION
Thank you to our host Harvest on Geary. Ask for the Consumption Lounge when you arrive. You must have a valid government-issued ID showing you are over 21 to attend this event. No purchase is necessary to attend event. You may bring your own cannabis or purchase cannabis to consume in the Lounge. Some choose not to consume cannabis during the meeting at all. This location is wheelchair accessible.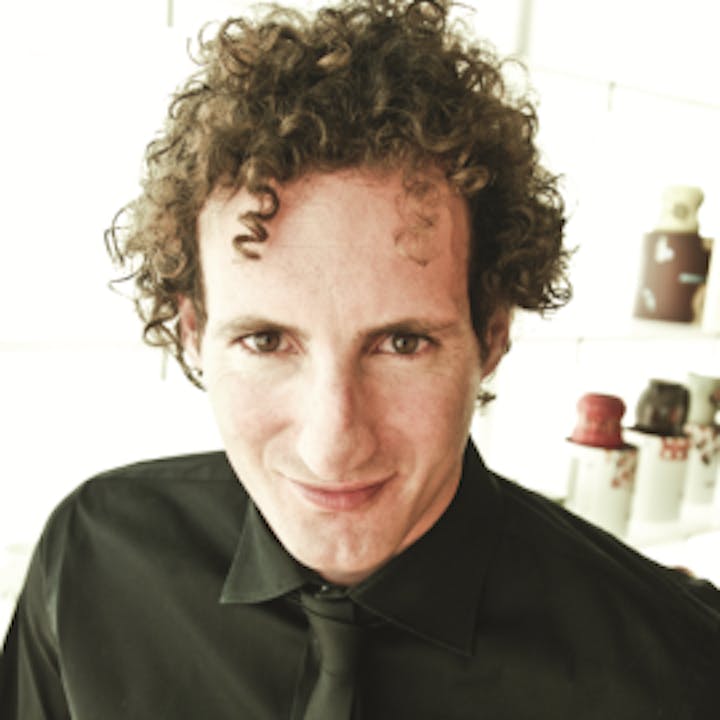 SPEAKER - BARAN DILAVER
Baran Dilaver is the Co-Founder of AccessX, a boutique venture capital firm investing in cannabis and biotech, and FutureScape, a product design & branding company. After five years of intense strategic work in cannabis, Baran has a lot to share about scaling in new markets.
Baran has successfully launched over ten brands worldwide and has developed many award winning consumer products. Mr. Dilaver spent six years as the CEO of San Francisco-based United Brands Inc., and built the company into a successful global player in food technology and consumer goods, including the Whipit! brand. He studied Economics at University of California, Berkeley, where he excelled in academics and athletics earning scholarships in both fields, and played water polo on the national team and professionally in Europe. In his spare time, he kitesurfs around the world and works on large scale art installations for Burning Man.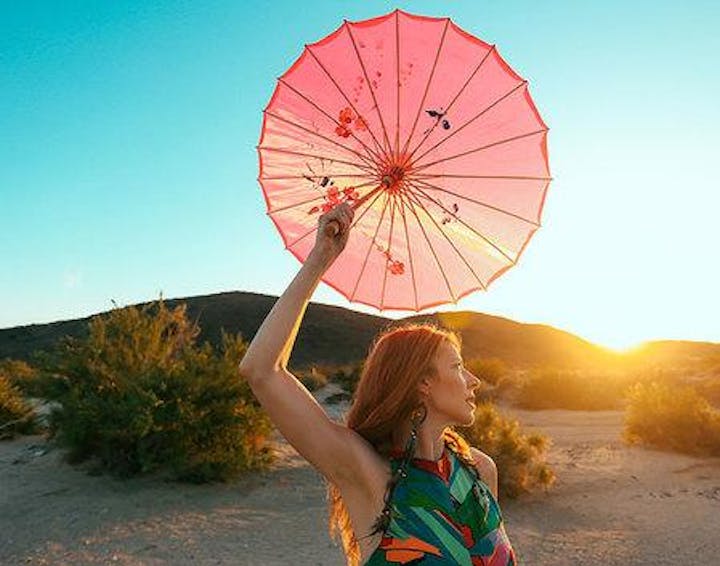 SPEAKER - PATRICIA RYAN
Originally from Minnesota, Patty Ryan moved to Chicago where she quickly left her career at Elite modeling agency to pursue her new-found passion of introducing a new genre, "House Music", and its pioneers to the world. Patty co-created the successful Mushroom Jazz brand which later morphed into Mushroom Productions in San Francisco where she organized hundreds of events around the U.S. and helped build careers of world renowned DJs including Mark Farina. Later she brought this production company into the newly formed OM Records where she is still a large shareholder. At OM she led the artistic output and collected critical acclaim for creating over 100 beautiful album covers. Her success in graphic design inspired Patty to set up a creative agency where she designed logos for many notable brands such as Whip-It!'s along with visual ID creation for clubs and restaurants around the country. During this period, she got her first taste of Burning Man, and soon after immersed herself in artistic ventures where she spent the last nine years working closely with Peter Hudson "Hudzo", one of the most admired Burning Man artists.
Working at Hudzo's studio with a variety of great talent, Patty's passion for creation and her graphic design skills started to converge. It is where she began exploring the boundaries of her imagination integrating metal fabrication and advanced LED technologies.
Her resulting work is a combination of software skills, engineering, electronics and highly skilled metal fabrication to convey interactive, bespoke light boxes that utterly transfix the observer. You can see her most current show, Goddesses of Light, here https://www.dsner.com.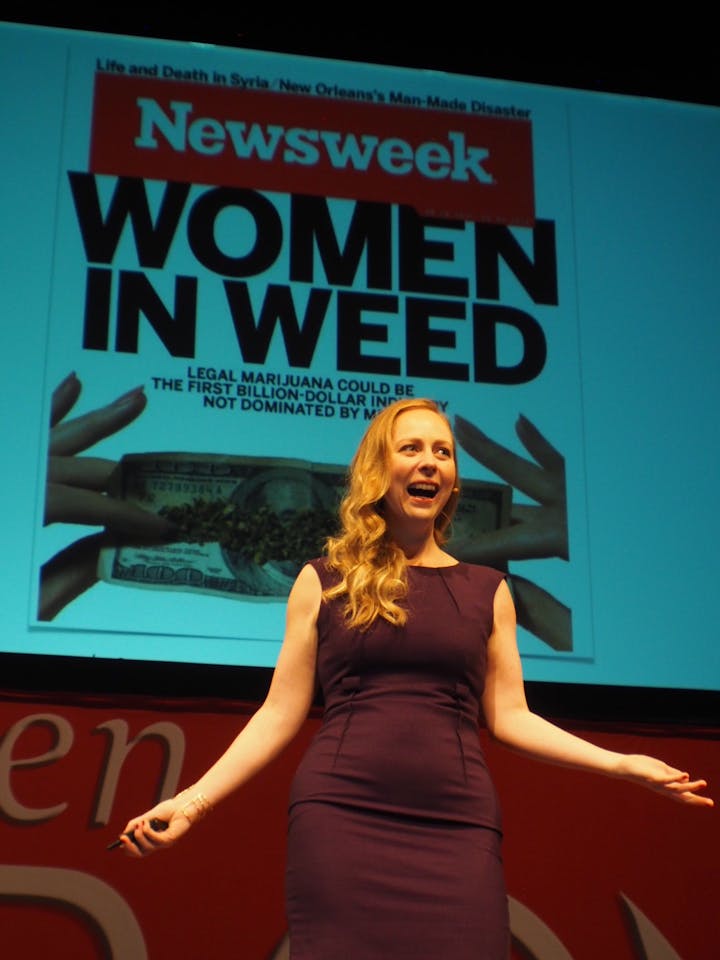 HOST - JAZMIN VICTORIA HUPP
Jazmin Victoria Hupp co-founded Women Grow, the largest professional network in the cannabis industry. Since its launch in 2014, Women Grow has connected over 50,000 entrepreneurs at events in 70 cities across the US & Canada. In 2016, they earned 6 billion media impressions. Jazmin was named a "genius entrepreneur" by Fortune Magazine and Forbes considers her one of the "top businesswomen" in the cannabis industry. Inspired by Women Grow's impact, Newsweek ran the headline "WOMEN IN WEED: HOW LEGAL MARIJUANA COULD BE THE FIRST BILLION-DOLLAR INDUSTRY NOT DOMINATED BY MEN." Learn more about Women Grow at Facebook | Instagram | Twitter | Web | Mailing List.
Jazmin's mission to support female entrepreneurship began in 2011, when she took the role of Director of Digital Media for Women 2.0, an organization that helps women start high-growth ventures. During her tenure, the brand expanded from the Bay Area to hold events across six countries for over 100,000 business women.
Jazmin's background is in Theater and Management Information Systems. She creates magical transformative opportunities that scale with new technology. In the last half of 2016, Jazmin dropped 40 pounds without dieting by learning how to process stress effectively. She creates happiness through a practice of yoga, meditation, cannabis consumption, and self-love.
Keep up with Jazmin on Linked In | Facebook | Instagram | Twitter | Pinterest |
F.A.Q.
Who attends? You'll meet women (and men) at all different stages of their career in the cannabis industry. Many will be in the research phase, just learning more about opportunities, while still working day jobs. Some are looking for jobs with existing organizations. Others are starting up their own cannabis venture or ancillary business. Depending on the status of legalization in your state, you'll also meet cannabis business owners & investors who are well on their way.
Why should I attend? Personal connections are the key to professional success. Through the wide variety of events offered to members of Women Grow, trustworthy business relationships sprout from the face-to-face interactions of our members. Together we have more power. As the cannabis industry grows on a national and global scale, women have the opportunity to build a new American industry from inception and redefine the workplace to create environments in which we can flourish and define our own destiny, and cultivate the next generation of industry leaders.
How can I get the most out of networking events? We recommend bringing business cards and a pen to take notes. If you don't have business cards, check out Moo for 10% off your first order (and your first order supports us).
Where are there Women Grow events? Women Grow events are held in small towns and large cities, in prohibition and legalized states alike. No matter where your county is on the road to legalization, you can have a Women Grow chapter.
Are there ID requirements to attend? All attendees must be 21 years or older and have a valid ID as many events occur in establishments serving alcohol.
What are my transportation/parking options? We recommend taking public transportation. Street parking is not guaranteed, plan accordingly.
Can I pay at the door? Paying in advance helps speed up our check-in process and makes sure you receive all event announcements. If you are unable to pay in advance, please bring cash.
Are tickets refundable or transferrable? You may send a friend to attend in your place. Tickets are not refundable.
Do I have to bring my printed ticket to the event? You will check-in using the name you registered with. You may also show us your ticket on your mobile device. If you are giving your ticket to a colleague, please forward them the ticket to show us.
Why do you charge for events? Women Grow is funded by event proceeds and sponsors. We charge for our events so that Women Grow is a self-sustaining organization. If you are unable to afford an event, please contact the organizer to ask about volunteer opportunities.
Why should I consider a career in the cannabis industry? Watch our videos on getting started in the cannabis industry and why women should get involved.
SOCIAL MEDIA TIPS
A great way to connect with fellow participants is to use common hashtags when posting about the event. Photos rock. Please share them if you take any! Please use hashtag #WomenGrow.