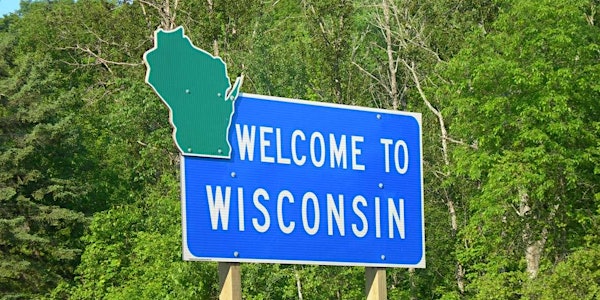 WMSP Out-of-State Orientation (Part 3 of 3) Riding Portion
This year's orientation will be a three day Workshop. Day 1 and 2 (classroom) will be virtual via webinar. Day 3 (riding) will be in person.
By Wisconsin Motorcycle Safety Program
Date and time
Saturday, April 22 · 9am - 4pm CDT
Location
WCTC Main Campus (Waukesha County Technical College) 800 Main Street Pewaukee, WI 53072
About this event
This year's orientation will be a two day Workshop. Day 1 & 2 (classroom portion) will be virtual via webinar. Day 3 (riding portion) will be held at WCTC. This workshop includes both classroom and range activities and will promote improved curriculum delivery through best practices, as well as cover any pertinent items and updates. 
Training sites who have RC's who have not met WMSP facilitation requirements, should contact RCT Sarah Kretchmar directly at s.kretchmar@driven2ride.com 
Attendance is by WMSP Invitation only.
This class is for
RiderCoaches that have been updated for BRCu out of Wisconsin that intend to teach in Wisconsin
Current Wisconsin RiderCoaches that wish to receive credit for a WMSP sponsored PDW to meet the re-certification educational requirements.
RC's that may need improvement as determined by WMSP staff or their site sponsors.
RCs that did NOT teach in Wisconsin in the previous calendar year (2022)
RCs that just want to sharpen their skills
Requirements:
All - Commit to participation for the entire course (both days, hours may shorten based on participant needs)
All - Review curriculum prior as classroom peer teaching will begin shortly after arrival and will not be pre-assigned
All - Bring appropriate riding gear including a Full Face or 3/4 helmet (Wisconsin requirement) and weather appropriate gear.
The subjects that we will cover:
Printing dates (Range cards and RCG) *Pertinent changes from 2014 & 2015 to 2019*
Liability Waivers & Risk Discussion
Team teaching in Wisconsin
Wisconsin Policies
Incident reports
Code of Conduct
Classroom Activities – Overview
WMSP.US including Eventbrite
QAV's
Range Overview
Communication, WMSP structure, LRC's
Questions/Clarifications
FAQs
There is no fee for this Development Workshop
We will run 9a - 4p at WCTC
You MUST be a current MSF Certified RiderCoach
What should I bring to the training?
Your BRCu RiderCoach material 
Riding gear including 3/4 or full face helmet
Lunch and snacks (couple of fast food places are near by) but a working lunch gets us home earlier
Eagerness to learn as a team and have fun
Contact RCT Sarah Kretchmar if you have additional questions s.kretchmar@driven2ride.com 
About the organizer
Training events sponsored by WMSP are listed below. Check back often for new offerings.