WKSU Event- WKSU Community Conversations at Kent State University Ashtabula
Description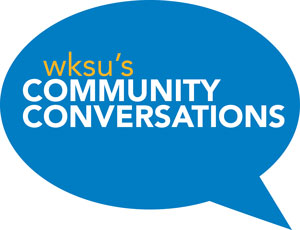 Every day, you discover more about your hometown and Northeast Ohio from the award-winning WKSU newsroom. You hear from us - and now we want to hear from you! WKSU Community Conversations are intended to be robust dialogues and community gatheringing focused on the issues and topics that are top of your mind.
Each free event takes place in a different part of WKSU's coverage area and includes a meet and greet with WKSU reporters and staff followed by an open discussion centered on specific concerns of those living in the host cities. For this event, join WKSU News Director Andrew Meyer, Reporter/Producer Kabir Bhatia, Program Director Ele Ellis and others. 
Community Conversations continue at Kent State University at Ashtabula on Thursday, Sept. 29 from 6:30 p.m. to 8 p.m. Enjoy refreshments and mingle with WKSU hosts and other public radio fan before you sit down for the dialogue and offer your point-of-view on important challenges facing Ashtabula County.

The event is free with registration below. For more information, call 330-346-5670 or email community@wksu.org. Please check back for details on future events!