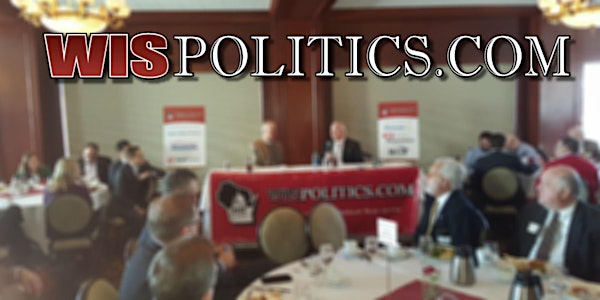 WisPolitics.com on October 18
Join us for an in-person buffet luncheon at The Madison Club on October 18th for a look at Wisconsin's top legislative races.
When and where
Location
The Madison Club 5 E. Wilson Street Madison, WI 53703
About this event
Join us on October 18th for a WisPolitics.com luncheon at The Madison Club for a discussion about the top legislative races this fall. Candidates are running in new districts following the once-a-decade redrawing of congressional and legislative boundaries in Wisconsin.
The expert panel features three former legislators who have deep experience in legislative map-making and campaigns -- Republicans Scott Jensen and Joe Handrick plus Democrat Chuck Chvala -- along with Elizabeth Treviño, Wisconsin state director of allontheline.org.
Jensen and Chvala are the WisOpinion Insiders. See past shows: www.wispolitics.com/category/opinion/the-insiders/
This event will begin with a moderated discussion and then shift to questions from the audience. Check-in and lunch begins at 11:30 AM, and the program will run from 12:00 PM - 1:00 PM. WisPolitics.com subscribers and members as well as Madison Club members and their guests receive discounted pricing of $21.50 per person. Price for general public is $25.00 per person.
Thank you to our WisPolitics.com Madison luncheon series sponsors: Husch Blackwell Strategies, American Family Insurance, Xcel Energy, Walmart, AARP Wisconsin and Anthem. Their support makes this programming possible.