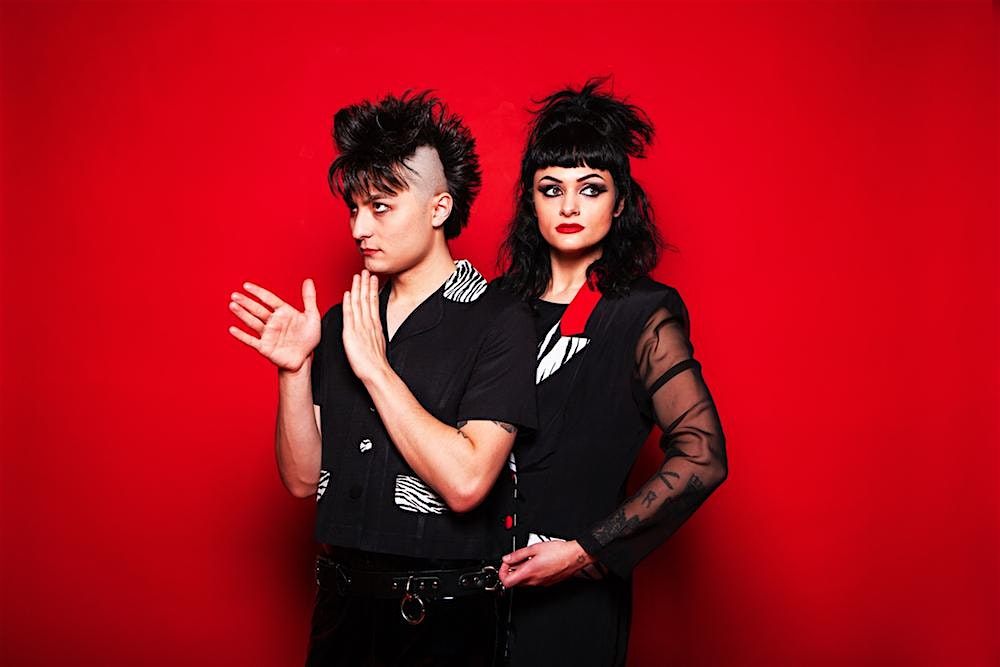 About this Event
$10 (adv.), $12 // 21+
----------
2019 has been a banner year for goth-pop duo WINGTIPS, who recently released their debut record 'EXPOSURE THERAPY' on Toronto-based Artoffact Records. The duo comprises Chicago-goth mainstays Vincent Segretario and Hannah Avalon, producing unforgettable music that has already captured the attention of media and festival taste-makers alike. WINGTIPS was officially formed in 2014 by Segretario after having informally used the moniker for a number of previous experimental solo performances. The new record, which finds its guitar work inherently in the vain of Disintegration-era Cure, while injecting electronic elements you might hear at home on records by OMD, is an androgynous sound of transition. Interpolating darkly shimmering layers of angular guitar and pulsating darkwave, WINGTIPS sharpens their anthemic rush with an increasing penchant for melody and an atmosphere equally informed by post-punk as sweeping electronica. "EXPOSURE THERAPY" is a contextualization of new romantic for post-millennial end times, and a refreshing mix of synthpop and darkwave with hooks so compelling they are cinematic in scope.
Self described as "goth-disco," PIXEL GRIP, uses arpeggiated modular synths and propelling drums to create a sinister, yet playful sound that thrusts listeners to uncontrollably pound along to the rhythms. Imagine your heart looped through an overdrive pedal and every time it beats, you're carried deeper and deeper into the crystalline cavernous outreaches of your dreams and subconscious. Let's buckle up and take that ride to dreamtown, baby.
Yearning for a little piece of brightness in the midst of yet another bleak Chicago winter, STAR TROPICS convened to become the city's next indie-pop dream machine back in 2010. With a knack for blending boy/girl vocals, jingle jangle guitar leads, and tidal waves of synth rhythms, Star Tropics are here to bring your sun-soaked fantasies to life.
The fine minds of FEELTRIP will be spinning wax all night.
Performers
Date and Time
Location
Refund Policy