China's Investment Opportunities in 2022 and Beyond
About this event
About WIM 2021 New York Forum
World Innovators Meet (WIM), a flagship event curated by EqualOcean since 2014, is an opportunity for international participants to join a discussion on the most pressing topics in China's key industries. In just seven years, WIM has grown from a local event in China into a global conference that connects China with the international community by bringing together 1,500+ speakers (including several Nobel laureates), 50,000 global attendees, and 2,000+ media and community partners.
This year, the World Innovators Meet 2021 (WIM2021) will be a hybrid event, combining both online and offline experiences. WIM2021's main venue is in Shanghai, China, with more than 200 speakers and 3,000 participants expected to attend and exchange ideas to foster greater cross-border economic integration. WIM2021 covers 11 topics, including the hottest industries (from automotive to healthcare) and concepts (like carbon neutrality and 'Zhuan Jing Te Xin').
World Innovators Meet New York Forum (WIM New York) is the overseas branch of WIM2021 and will focus on China's Investment Opportunities in 2022 and Beyond. Do not miss the opportunity to learn more about China, which will soon become the world's largest economy and remains a dynamic center for technological innovation.
Agenda
1:30-2:00 pm, Registration
Show ticket confirmation email and vaccination card at the guest reception desk; Though it is optional, we encourage all participants to wear masks during the meeting.
2:00-2:20 pm, Keynote speech: China's investment outlook for 2022
Yuanpu Huang, founder of EqualOcean, will represent the organizer to deliver this keynote speech; With more than 100 analysts based in Beijing, Shanghai and New York, EqualOcean publishes 200+ deep-dive reports every year, covering topics including frontier technology, new consumption, automobile, and healthcare industries in China. The keynote speech will cover China's overall investment landscape and EqualOcean's perspective looking forward to 2022.
2:20-3:10 pm, Panel discussion 1: Is now the right time to bullish on Chinese stocks?
Chinese big tech stocks suffered a lot in 2021. Will this misery continue, or will share prices recover and reach new heights in 2022? Some say the regulatory crackdown is far from over, while others are convinced that Chinese stocks will surge to create a stable and prosperous backdrop to the 20th Party Congress in November next year. Panelists from securities companies, hedge funds, PE/VC firms, and financial media will discuss their outlooks.
Speaker:
Gerard A. DeBenedetto, Partner at Tan Lane Holdings, an investment management executive with 25 years of buy and sell side experience.
Kevin Chen, Chairman and CEO of Edoc Acquisition Corp, who has lectured in many events discussing the investment opportunities on China concept stocks.
Melanie J. Wong, Global Markets Executive, Business Development, Strategic Leader, worked at BNY Mellon for 11 years.
3:10-3:20 pm, Coffee break
3:20-4:10 pm, Panel discussion 2: ESG in China - Renewables and disclosure challenges
ESG investments in China are becoming increasingly important as the country aims to peak its carbon emissions by 2030 and reach carbon neutrality by 2060. More and more public companies are publishing ESG reports, but the information disclosures still lag behind some of their Western counterparts. As China's financial landscape opens to international institutional investors, ESG considerations and green technology investments will play a crucial role in investment strategies going forward.
Speaker:
Fanglu Wang, Senior Managing Director, Managing Partner of ESG Group
William Ward, Director, Green Equity Asia
4:10-5:00 pm, Panel discussion 3: What sectors should VCs be watching for the next batch of Chinese unicorns?
In the past ten years, China generated the second most unicorns in the world, in areas like e-commerce, electric vehicles, new consumption, and AI. Now Chinese technology is pushing into a so-called new era for the digital economy called "Zhuan Jing Te Xin". This includes frontier innovations like blockchain and metaverse applications, which are growing in popularity in China. So which sectors will produce the next generation unicorns? Panelists from startups, VC companies, technology scholars, and industry media will share their thoughts.
Speaker:
Jemes Early, Managing Partner at Tamaracky Advisory, who has been invited to speak on CCTV many times.
Xi Chen, Associate professor of Technology and Statistics at New York University, with extensive knowledge on venture capital investment in such fields.
Winston Ma, Managing Partner & Co-Founder at CloudTree Ventures, former MD -Head of North America Office of CIC, Author of The Hunt for Unicorns and The Digital War.
Chirs Pereira, President & CEO at Canadian Ecosystem Institute, who has demonstrated experience in cross-border businesses.
5:00-5:30, Free communication time
Benefit from unique networking opportunities by connecting with other attendees at the event, most of which are financial or technology professionals from notable firms. The organizer will prepare a name card with everyone's introductory information, so take the opportunity to meet other attendees.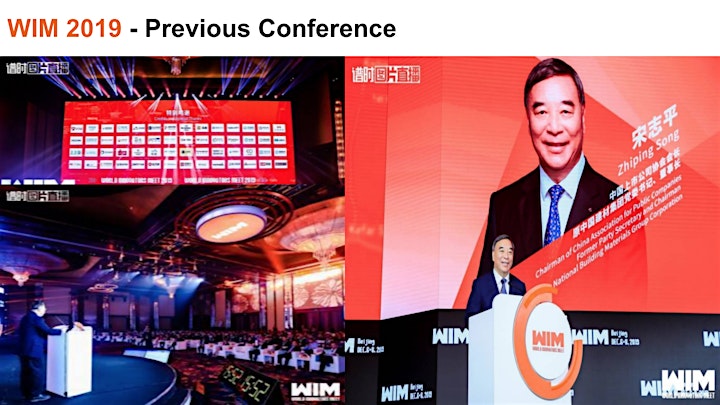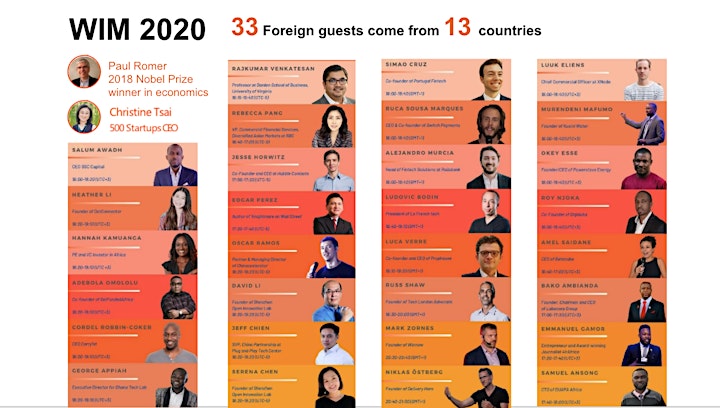 Co-organizer
Canadian Ecosystem Institue
Haitou Global
Strategic partner
China Institute
Coinspeaker
Global Institute of Financial Professionals
Columbia University | SIPA China and the World Forum
GlobalRisk Community
CMU Summit on US-China Innovation and Entrepreneurship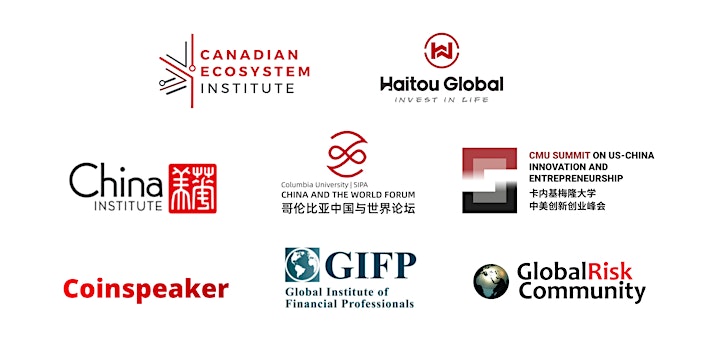 The Organizer
EqualOcean
EqualOcean is an international information service provider and investment research firm. Founded in 2014 and headquartered in Beijing, with offices in Shanghai, Shenzhen and New York, it provides comprehensive professional services across a client network spanning 50 countries.
Based on a deep understanding of China's technology, industry, and investment, as well as an international perspective, we provide our clients with industrial research, Investment Research, Innovation Consulting, DataService, PR Service and Marketing Services.
EqualOcean's Chinese and English websites have a combined daily average PV of over one million. Our company's think tank publishes nearly 200 industry reports every year and several of our industry research reports were shared by more than one million people. Domestic technology company giants and
Contact Us
Email: joy@equalocean.com
Website:https://equalocean.com/
Appendix
WIM2020 Official Website: https://legacy.equalocean.com/wim2020
English Website: https://equalocean.com/
Chinese Website: https://www.iyiou.com/