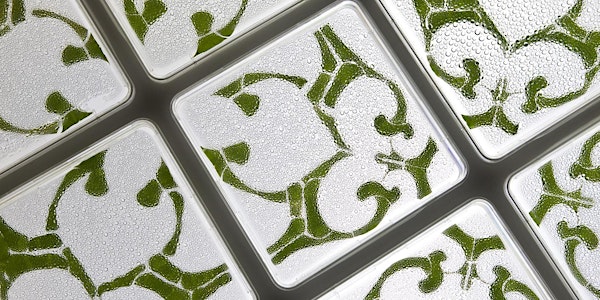 William Myers, "Biodesign and Bioart: From Inspiration to Integration"
When and where
Location
SVA MA Design Research, Writing and Criticism 136 W 21 Street, Second Floor New York, NY 10011
Description
In contrast to design that mimics nature or draws on biology for inspiration, "biodesign" incorporates living organisms into design as support structures, material sources, energy generators, security measures, and air purifiers, just to name a few possibilities. Author and curator William Myers will discuss the developing practice of integrating design with biological systems, often to achieve improved ecological performance. His talk will also explore aspects of the flourishing practice of "bioart," which can be seen as a response to the advance of research in the life sciences and its application as biotechnology.
William Myers is a curator, writer, and teacher based in Amsterdam. His book Biodesign (2018) identifies the emerging practice of integrating biological processes into design and architecture. It is published by the Museum of Modern Art (MoMA) in New York and Thames & Hudson worldwide. His second book Bio Art: Altered Realities (2015) profiles art that uses biology in new ways or responds to advances in the life sciences which disrupt our notions of identity, nature, and the definition of life. His recent exhibitions include Biodesign: From Inspiration to Integration at RISD, Humans Need Not Apply at Science Gallery Dublin, and Human + Artificial Creativity in Istanbul and Łódź. William's writing and curatorial work have been profiled in the journal Science, The New York Times, The Wall Street Journal, New York Magazine, Smithsonian Magazine, Volkskrant, Domus, and Folha de São Paulo, among others. Previously he worked for the Museum of Modern Art (MoMA), the Guggenheim Museum, the Smithsonian Cooper-Hewitt National Design Museum, Hunter College, Vitra, TU Delft, Science Gallery Dublin, and Het Nieuwe Instituut in Rotterdam.
Image credit: Allison Kudla: Growth Pattern. A traditional, geometric tile design made from plant matter is allowed to change in unpredictable ways inside petri dishes. Image courtesy Kristof Vrancken.