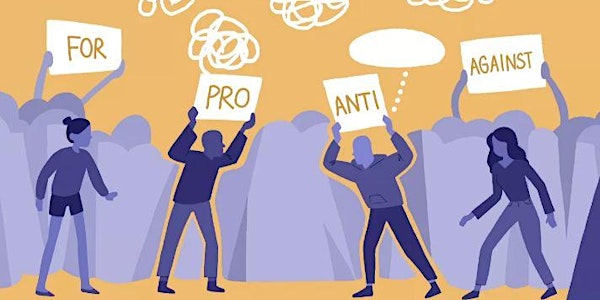 Will Free Speech Survive? A Panel on Campus Free Speech at UC Berkeley
Location
Moffitt Library
350 Moffitt Library
Room 101
Berkeley, CA 94720
Description
Will Free Speech Survive?


In her 2016 convocation speech, Brown University President Christina Paxson explained that a reporter had recently asked school officials if Brown had established any "safe spaces" on campus. "What on earth are they referring to?" Paxson said. "Idea-free zones staffed by thought police, where disagreement is prohibited?"
Yes, precisely such spaces. Sadly, this kind of challenge to campus free speech is now widespread. Surveys show that student support for restrictive speech codes and speaker bans is at historic heights.
Join BridgeUSA, Young Americans for Liberty, and The Goldwater Institute on Wednesday, April 11, 2018 at 6:00 pm PST, as we host a panel discussion on the state of free speech on college campuses today. Our expert panelists include Jim Manley, Senior Fellow at the Goldwater Institute and an attorney for the Pacific Legal Foundation, Steven F. Hayward, a senior resident scholar at UC Berkeley and daily contributor to PowerLineBlog.com, Pamela Riley, a leader of the 1960's free speech movement and education policy expert, and John Rider, Chief Communications Office for BridgeUSA.