Connecting Fortune 100 companies and women entrepreneurs to involve in digital transformation opportunities and accelerate gender equity
About this event
The #WiCxFortune100 series puts brands and companies in the spotlight to mentor and recruit technology professionals, and provide female tech founders with invaluable professional and economic access.
Women in Cloud's Fortune100 Lunch & Learn series is a networking experience designed to open the doors for leading fortune companies and brands to connect with technology business builders. This intimate learning series offers a space to learn about how to do business with them, understand their company culture, and get access to decision makers & procurement officers.
Notable brands are pledging their support with the economic access movement will be featured as part of the programming via panel discussion and live networking. Some of these brands include: Accenture, Boeing, Hitachi Solutions, IBM, Google, and JP Morgan Chase, to name a few. All are welcome to apply for the chance to join to meet and collaborate with enterprise leaders to drive action towards enhancing economic access.
Note: Application required to attend. Only one application is required per person to grant access for any of the events in the scheduled series.
Upon approval, you will be provided with details to access the Lunch & Learn Session and subsequently invited with pre-approval to any of the sessions in the series.
Next Session: December 10, 2021
Meet Key Leaders from Insight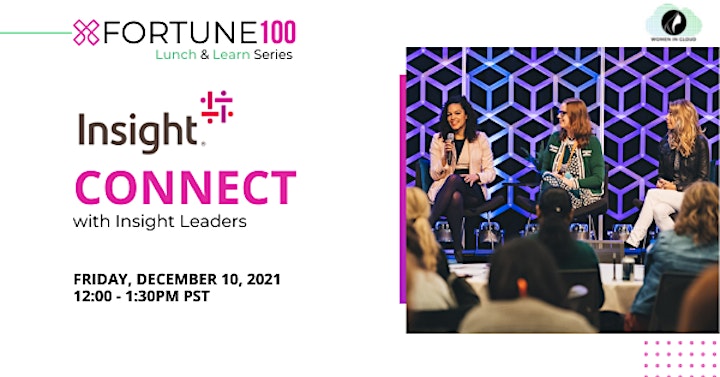 Apply once to attend and once approved you will automatically be invited to the session each month!
Agenda Outline
Participating companies per session will be announced 4 weeks prior to each scheduled date in the series
Opening Remarks
Fortune100 Panel Discussion: Doing Business with Fortune100 company
Solution Demos
Executive Networking: Meet with Fortune100 Leaders to discuss company culture, procurement, co-sell opportunities, and navigating the company
Closing Remarks
Note: This event will be held on REMO, a virtual event platform that fosters interactive collaborations, networking opportunities, and a great attendee experience.
What is included with your ticket?
Event Ticket
Warm Introductions
Access to WIC community & opportunities
Lots of networking
Cloud Solutions Showcase
Note: No Refunds once the tickets are purchased. All sales are final.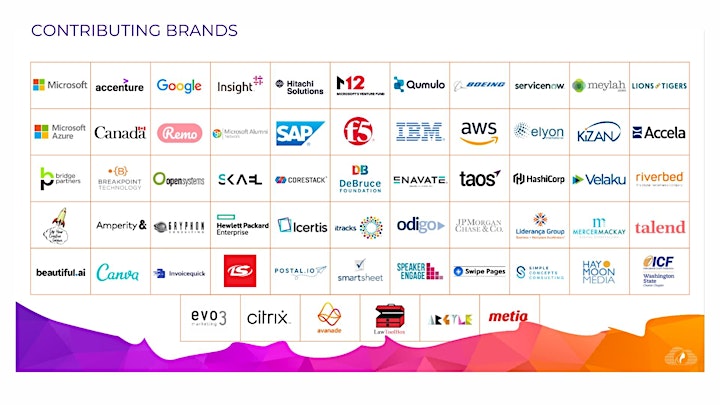 About Women in Cloud
Women in Cloud is a community-led initiative , economic development movement supporting women technology entrepreneurs. Through private-public partnerships with innovative companies and leaders in tech, Women in Cloud creates access to partnership opportunities, programs that accelerate business growth in the cloud, and strategic alliances with industry cloud providers investing in the success of women in tech. Follow us on Facebook, LinkedIn & Twitter and our website at http://www.womenincloud.com
Code of Conduct
Women in Cloud believes we all have the right to be safe and treated fairly in our community. All attendees must abide by our Code of Conduct.
Key Contacts
Sponsorship & General Information Contact: Erin Northern, erinn@womenincloud.com
###