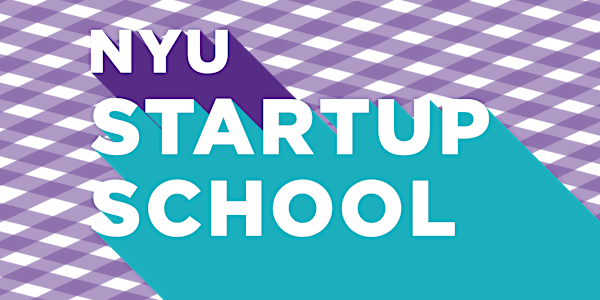 Why Now? The Importance of Timing for Product Success (Virtual)
Blackstone LaunchPad Startup School is a workshop series, led by industry experts, and designed to teach in-demand startup skills.
By NYU Entrepreneurial Institute
Date and time
Tuesday, February 28 · 12:30 - 1:30pm PST
About this event
Why Now? The Importance of Timing for Product Success
The "why now" question receives little attention -- and yet timing is an important determinant of startup outcomes.
As investor Marc Andreesen said: "Track startups over multiple decades, what you find is that most ideas do end up working. It's much more a question of when, not if…"
A "why now" workshop helps startup founders understand both the way market timing impacts their likelihood of success and how to express their timing advantages. Over this session:
· Attendees understand how timing drives function.
· Attendees start to develop related materials to use in their fundraising decks.
· Attendees learn what to research further in order to have detailed discussions with investors and others.
About the speaker: Paul Orlando has built four startup accelerators around the world (in Hong Kong, Los Angeles, Rome, and remote). Paul teaches Venture Initiation and Growth Hacking at the University of Southern California and runs the on-campus startup incubator program. He is a former startup co-founder and is proud of a win at the TechCrunch Disrupt hackathon.
The NYU Entrepreneurial Institute provides reasonable accommodations to people with disabilities. Requests for accommodations for events and services should be submitted at least two weeks before the date of the accommodation need. Please email entrepreneur@nyu.edu for assistance.
About the organizer
NYU Entrepreneurial Institute leads a university-wide initiative to accelerate the pace of technology commercialization and the launch of successful startups founded by NYU's 60,000 students, faculty and researchers.