Description
Happy New Year!

Our monthly Meetup is January 28th at a new location: DeskHub in Little Italy!
"Why Direct Response Marketing Hasn't Worked for Your Business"
The age old debate between the value of direct response and branding continues into the digital age. As ad dollars continue to grow for both categories, marketers must be careful as to how to spend those dollars wisely and with the best return. Discover why digital DR tools such as email, PPC, social or display advertising may have fallen short of expectations and how to leverage key insights to turn those campaigns around.
Key Learnings:

-Current direct response ad spending trends
-Leveraging the consumer decision funnel and product life cycle to fuel marketing decisions
-Misconceptions of direct response marketing
-When direct response marketing will work and when it will not Is DR right for your client/business"

Our speakers include:

Yichen Liu
Yichen Liu is the Director of Digital Strategy at Movetic. His experience in and passion for all things digital help elevate brands to the next level. Yichen Liu is a marketing professional focused on digital advertising for SMBs, Enterprise, and Fortune 100 clients in all verticals. With over 5 years of digital marketing experience and a specialization in SEM and SEO, Yichen has had success managing local, national, and international campaigns. To date, Yichen has worked with clients such as MasterCard, Belkin, David Yurman, National Pens, Aria Resort & Casino, and Competitor Group Inc.

Details:

Date: Thursday, January 28th
Time: 6pm-9pm
Location: DeskHub, 2159 India St (Little Italy area)
Tickets: $15 ($10 through Thursday, January 13th)
Food: Yes
Drinks: Yes

RSVP now for the early bird special of $10! We'll have more details out soon.
Our Sponsors: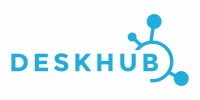 Deskhub
Offers: Venue Sponsor
Website: http://www.deskhub.com/


CPC Strategy
Offers: Drink Sponsor
Website: http://www.cpcstrategy.com/careers/