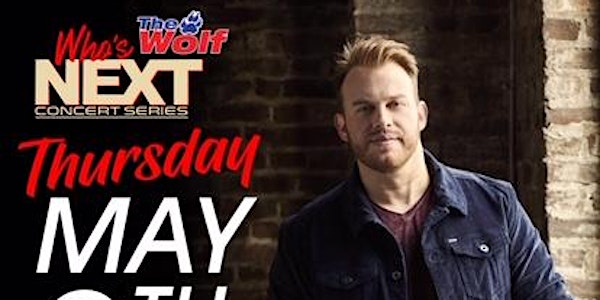 WHO'S NEXT MUSIC SERIES Featuring Jon Langston
When and where
Location
Platinum Living Amphitheater At Quarry Park 4000 Rocklin Rd Rocklin, CA 95677
Description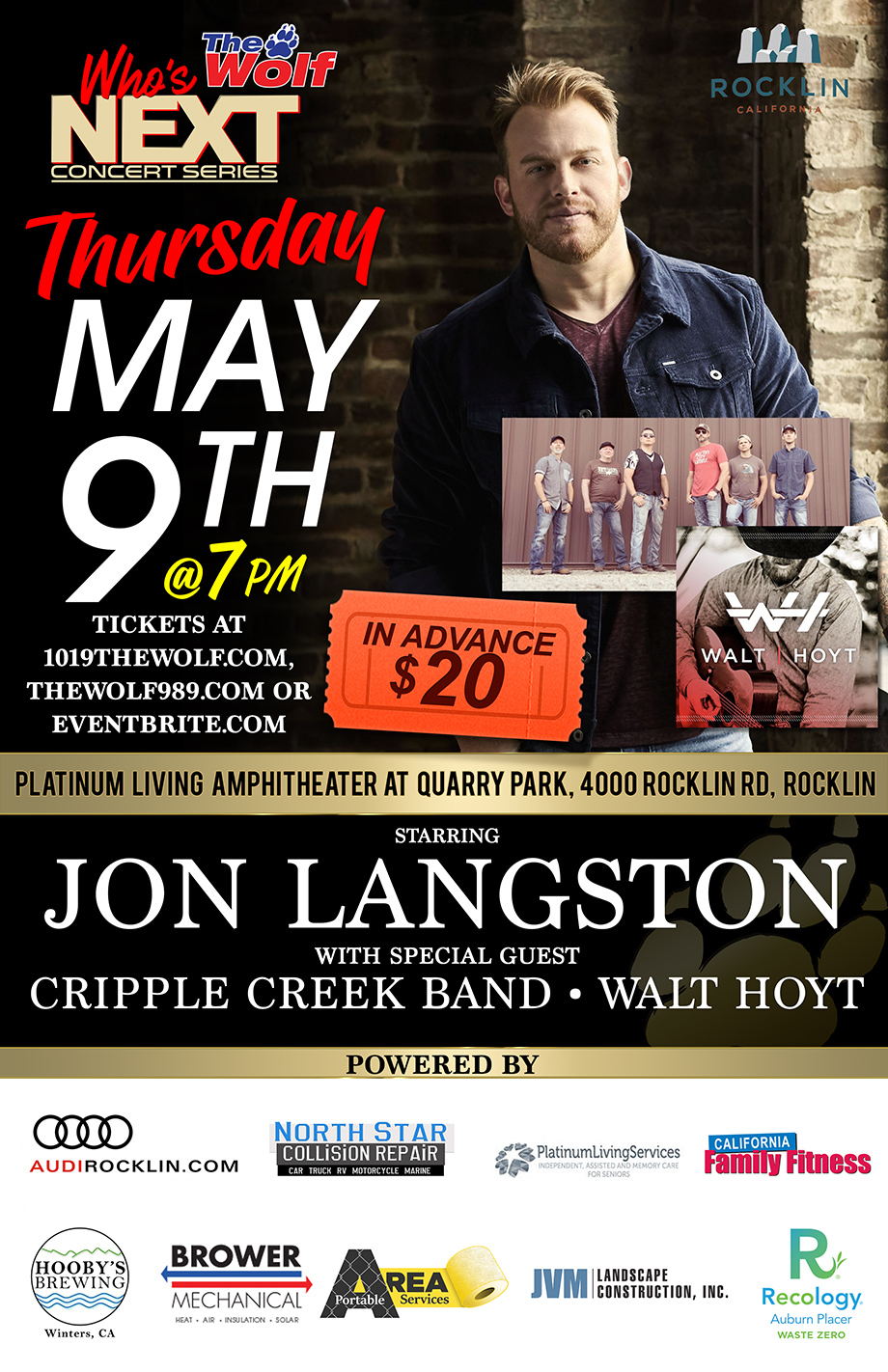 A COUNTRY MUSIC EXPERIENCE FOR ALL AGES!
Thursday, May 9, 2019
The show is 7-10 pm Advance General Admission $20 ($35 at door)
Platinum Living Amphitheater at Quarry Park
4060 Rocklin Rd, Rocklin, CA 95677
Food, Beverages and Specialty Alcohol Drinks Available: Alcohol purchases must have a valid ID.
No ID-No Drink privileges.
ACCESSIBLE EVENT NOTICE
The Concert is accessible to persons using wheelchairs and others with disabilities. Informational material is available in large print. Assistive listening devices, materials in other alternative formats, American Sign Language interpreters and other accommodations will be made available upon request. Contact Kevin Huntzinger, 916.625.5269, Providing at least 72 hours' notice (or two weeks' notice for American Sign Language interpreters) will help to help ensure availability.
In order to assist the City's efforts to accommodate persons with severe allergies, environmental illness, multiple chemical sensitivity or related disabilities, attendees at public meetings are reminded that other attendees may be sensitive to various chemical based scented products. Please help the City to accommodate these individuals.
Accessible parking is available at: City Hall Parking Lot
For inquiries or requests for accommodations, please call: (916) 625-5200
TAILGATE ACTIVITIES NOT PERMITTED PRIOR TO EVENT AND NO RE-ENTRY PRIVILEGES
Community Partners: City of Rocklin Recreation and Park District. *Artists and Attractions are subject to change without notice. Tickets are non-refundable.

CONDITIONS OF SALE: You assume all risk and danger incidental to the event whether occurring prior to, during or after said show. You assume all risk and danger of injury and you agree that the management, its agents, and the performers are not responsible or liable for any injuries resulting from such causes. You consent to the use of your image or likeness incidental to any display, transmission, or reproduction of the event for use in future promotional materials without further agreement on the part of Entravision and AEMG, Inc.
No unauthorized solicitation allowed. Violators will be subject to $250 cleaning fee.