Description
Building a Digital Future for Diabetes Care
Great things happen when entrepreneurs and industry innovators work together. Join us at Cambia Grove for a panel discussion, where leadership from Novo Nordisk, and two Seattle-based startups will discuss how digital technology can be used to create a better future for those living with diabetes, and explore opportunities where startups and industry can work together to make that future a reality.
At the event, you'll also have a chance to learn and ask questions about the Novo Nordisk Innovation Challenge, which the global company recently launched in collaboration with MATTER, Chicago's premier health tech incubator and innovation hub.
About the challenge
More than 400 million people worldwide are living with diabetes. While there is no cure for the disease today, when diabetes is properly managed it's possible for people to lead full and active lives. Through this challenge, Novo Nordisk aims to collaborate with startups to explore, design and co-develop digital health solutions that help people living with diabetes achieve better health. Winnings team will receive a $25,000 cash prize and a one-year opportunity to co-develop their solution with Novo Nordisk.
Event agenda
3:00-3:15 pm | Networking
3:15-3:30pm | Opening remarks
3:30-4:00pm | Panel discussion: digital health startups making a difference in diabetes
4:00-4:30pm | Challenge overview and open Q&A with Novo Nordisk
4:30-5:00pm | Networking and refreshments


---
Panelists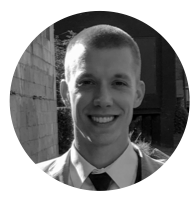 Alan Michelich
R&D Engineer II - Digital Therapeutics, Novo Nordisk
Alan is a Medical Device Engineer at Novo Nordisk, with a bachelors in Biomedical Engineering. Alan joined Novo as part of Device R&D in Denmark. During his time abroad, he contributed towards the development of the first connected insulin pen approved for European market and clinical trials in the US. He moved to Seattle to join the newly established Digital Therapeutics Group, working to generate and accelerate innovative technologies to market in order to improve disease outcomes, lower costs, and change patients' lives.
Oren Nissim
CEO, Brook Health

An idea creator, product strategist and serial entrepreneur with over 20 years of experience in the digital world, Oren brings vision, industry know-how, and energy to every endeavor he undertakes. He has founded several startup ventures and sold his last company, Telmap, a world leader in mobile location-based services, to the Intel Corporation in 2012. As a Type 2 Diabetic for the last 15 years, his current mission- and the focus of his new venture, Brook- is to help make people with this chronic condition achieve wellness, and live happier and healthier lives.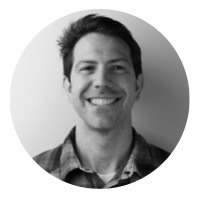 David Szakelyhidi
Senior Development Engineer, US Device Research Unit, Novo Nordisk
Dave has a master's degree in mechanical engineering with a minor in biomedical engineering, and over 15 yrs of early stage product development experience. He has been involved from the inception of ideas, through development and refinement, testing, regulatory and into market. He has performed roles as a solo practitioner in early startups, and also a member of large full-cycle development teams. He has a broad knowledge base spanning multiple technical fields, but also a depth of experience in development planning, process and leadership. Dave enjoys the excitement and challenge of growing a novel idea into a successful product to improve the lives of patients.
Organizer of When Startups & Industry Work Together
At MATTER, we believe collaboration is the best way to improve healthcare. The MATTER collaborative includes 200 cutting-edge startups from around the world, working together with hospitals and health systems, universities and industry-leading companies to build the future of healthcare. Together we are accelerating innovation, advancing care and improving lives. For more information, visit matter.health, follow us @MATTERHealth and join our mailing list.