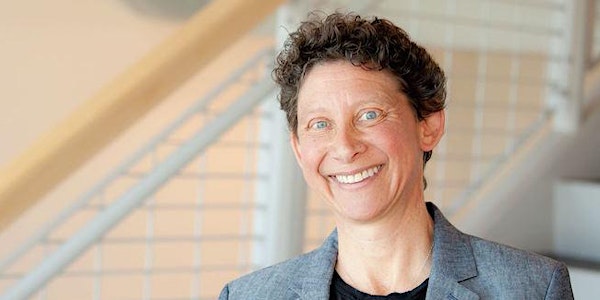 When Self-Love Isn't Enough
When and where
Location
Walnut Creek Library 1644 N Broadway Walnut Creek, CA 94596
Description
Join SF Bay Area iaedpTM (International Association of Eating Disorder Professionals) for our Fall event:
When Self-Love Isn't Enough: How Health Practitioners Can Support Body Appreciation in an Unjust World
Presented by Dr. Linda Bacon, PhD
SUMMARY:
When we walk into a room, our body precedes us, affecting how we are perceived and treated. The feeling that our bodies don't properly represent us or cause us to be treated in a way we don't appreciate is common for people with marginalized identities, whether it's because we're fat or thin, of color, gender non-conforming, disabled, were born across a border, or have other marginalized status(es). These challenges of being "seen" can lead to struggles with healthy embodiment, including eating disorders.
Commonly accepted eating disorder treatment focuses on helping clients manage their personal behaviors, like eating and activity, yet has limited success and may even backfire, increasing feelings of self-blame and inadequacy. Body appreciation can often feel unattainable and admonitions do little to address the very real personal costs of marginalization.
When we challenge the narratives that centralize privileged people and instead center marginalized people's experience, new perspective emerges, one that considers the social dimensions of our lived experiences and how they contribute to eating disorders and recovery.
In this provocative workshop, Dr. Linda Bacon shares personal stories and lessons learned from marginalization, providing concrete strategies for integrating social justice perspective into clinical practice and supporting your clients in reclaiming ownership of their bodies.
OBJECTIVES:
Upon completion of this workshop, participants will be able to:
1) Demonstrate understanding of the significance and impact of social determinants on the development of body dissatisfaction and the health and well-being of their clients.

2) Develop the cultural humility that enables delivery of compassionate, ethical, relevant and effective care to people of different social, economic and cultural groups.

3) Identify strategies to help clients manage the various social identities that provide them with advantages or make them targets for stigma, discrimination, marginalization and invisibility.

Note: Will be accessible for participants who are not health practitioners. Material can be applied for general self-growth and enhancing skills to engage with others.
ABOUT DR. BACON:
A professor, researcher, and acclaimed international speaker, Dr. Bacon is changing lives through her teaching, research, writing, and transformative workshops and seminars. She holds graduate degrees in physiology, psychology, and exercise science with a specialty in nutrition, and for almost two decades taught courses in social justice, health, weight and nutrition. She has also conducted federally funded studies on health and weight and published in top scientific journals. Her years of experience as a psychotherapist specializing in eating disorders and body image add important depth to her work.
With a rare dual perspective combining academic expertise and clinical experience, Bacon is adept at providing a link between scientific research and practical application. This enables her to bring authority and compassion to her writing, speaking and teaching.
Dr. Bacon shifts the focus from WEIGHT to WELL-BEING, making a persuasive case for honoring human dignity. She has mined her deep academic proficiency, her wide-ranging clinical expertise and her own personal experience to write two best-selling books, Body Respect: What Conventional Health Books Get Wrong, Leave Out, or Just Plain Fail to Understand about Weight, (co-authored with Dr. Lucy Aphramor), and Health at Every Size: The Surprising Truth About Your Weight, both of which are credited with transforming the weight discourse and setting a hopeful new course for the global body positivity movement.
Dr. Bacon's advocacy for body respect has generated a large following on social media platforms like Facebook and Twitter, health and nutrition listservs and specialty blogs, and the international lecture circuit. She is committed to centralizing the ways in which power, privilege and disadvantage complicate our experience of our bodies.
SPONSORED BY:
1) The Body Positive: www.thebodypositive.org
2) Reasons Eating Disorder Center: www.reasonsedc.com/
3) Center for Discovery: www.centerfordiscovery.com

3 CEs and light lunch provided.
REGISTER EARLY: Expecting a SELL OUT crowd! If space is available, registration at the door is permitted for $60. Proceeds go to covering CEs, speaker fees, and food costs.
iaedpTM is an Approved Continuing Education Provider by NBCC as well as a CPE Accredited Provider for the Commission on Dietetic Registration, the credentialing agency for the Academy of Nutrition and Dietetics.