When Objects Talk Back: A look into Haunted Objects and Paranormal Research
As Cody & Satori's names became more known to the public through social media and television, their haunted collection began to expand.
About this event
Join "The Paranormal Couple" Cody Ray DesBiens & Satori Hawes from Travel Channel's "Ghost Nation" as they dive deep into the phenomena of Haunted Objects! As the curators of "The Paranormal Couple's Haunted Museum of Objects, Oddities, and Curiosities: The Traveling Exhibition", both Satori and Cody have built up quite the collection of creepy oddities and haunted objects.
During this presentation, you will explore the origins of haunted artifacts, have the chance to see some of the alleged haunted objects that have been recovered by Cody & Satori during their actual paranormal investigations, and hear the creepy yet intriguing stories that accompany each item.
Today, "The Paranormal Couple" has dedicated their time and care to those in need, both living and dead. They are passionate about saving haunted objects from destruction and helping those who feel the need to rid themselves of said pieces. Together, Cody & Satori are now bringing their collection on the road to educate and inform others about haunted objects, trigger objects, and the care /precautions that come with them.
Join Cody Ray DesBiens and Satori Hawes on their paranormal journey...and learn what it takes to be an investigator and haunted collector.
Thank you to F.O.S.T.L Friends of Springfield Town Library for sponsoring this event.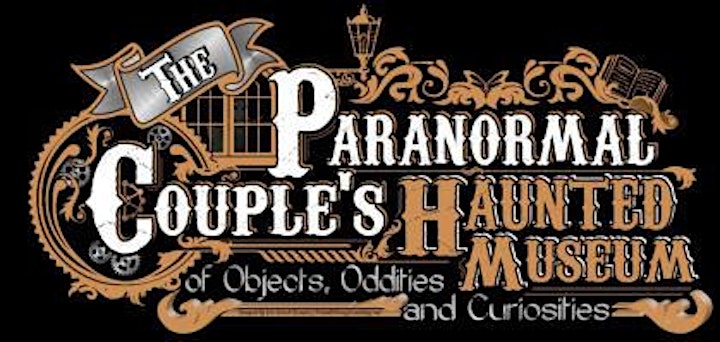 Organizer of When Objects Talk Back: A look into Haunted Objects and Paranormal Research