Description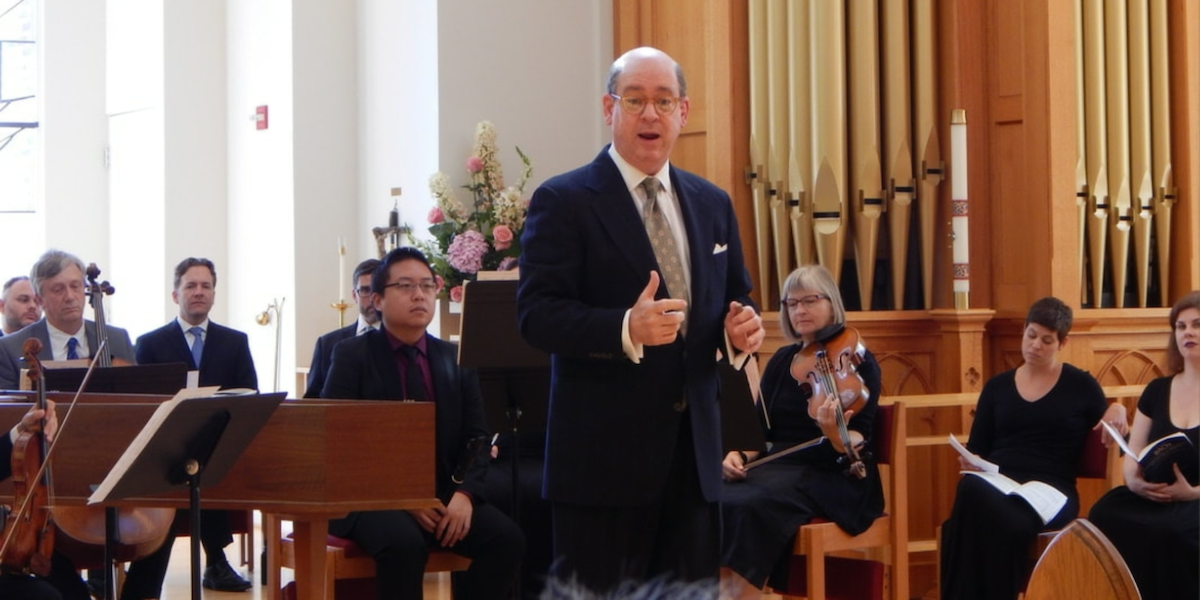 Sunday, 20 October 2019 3:00 pm at Hughes United Methodist Church, 10700 Georgia Avenue, Wheaton, MD 20902. Admission is free, $20 suggested donation.
A "Conversation Concert" is a unique event, where soloists, chorus and orchestra are employed to illustrate points of a pre-performance lecture. In twenty minutes, we explore the musical and historical context of the programmed work, in order to make the composer's efforts more accessible to our modern ears, and more relevant to our contemporary way of life. Following the introduction, we perform the entire work, uninterrupted.

For our annual Wheaton Conversation Concert programs ChorSymphonica presents the introductory lectures in English and Spanish. The spectacular piece to be introduced and performed: Bach's great motet for 5-part choir and orchestra, "Jesu, meine Freude," BWV 227. Conceived as a training piece for his Leipzig boy choir, Die Thomaner, this motet contains some of the most sublime music ever written for chorus.

"ChorSymphonica, is the real deal and a jewel in the DC Metro area. The Conversation Concerts are just really cool and uplifting. I always feel grounded and happy when I attended, because it's Bach to my roots and I can get a Handel on the things that are important." - Cate F.-N., Silver Spring
Joining us again this year is Dr. Diana V. Sáez, Director of Choral Activities at Towson University. Well-known to Montgomery County audiences through her twenty-five year tenure as Conductor and Artistic Director of the outstanding Latin-American choral group Cantigas, she now is passing on her experience and expertise in the choral music field to the next generation of conductors and musicians as a faculty member at Towson University. Dr. Sáez will translate the introduction into Spanish for our audience.

Leading the effort to introduce this great piece of choral music to our audience is ChorSymphonica's Artistic Director and Conductor Richard Allen Roe. This is a musical and educational event not to be missed! For more information visit https://chorsymphonica.org/wheaton-conversation-concert-2/ or call (240) 888-1035.