Event Information
Location
PARISOMA
169 11th Street
San Francisco, CA 94103
Description



What's Next in the Network Economy?
More than half of 'Unicorn' startups valued at or over $1B have found their success by building and scaling on the scaffolding that GAFA companies - Google, Apple, Facebook, and Amazon - have built. During this panel we'll discuss the key success factors of these fantastic four, how startups are currently leveraging this scaffolding for their business strategies, and explore what's next in the ever-evolving world of the Network Economy.
Agenda:
6:00-6:45pm: Networking session

6:45-7:00pm: Introductions

7:00-8:15pm: Panel discussion and Q&A session

8:15-8:30pm: More networking
Speakers: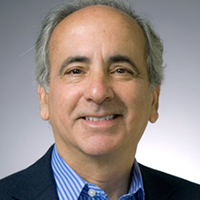 Norman Winarsky, Lecturer, Stanford University

Norman Winarsky is past President of SRI Ventures at SRI International, a world-leading research institute founded by Stanford University in 1946. He has been a founder and leader of SRI's venture strategy and process, which has resulted in more than sixty ventures worth over $20 billion, including companies such as Nuance, Intuitive Surgical, and Siri. He is also a lecturer at Stanford University, and co-author with Henry Kressel of "If You Really Want to Change the World; A Guide to Creating, Building, and Sustaining Breakthrough Ventures", published by Harvard Business Review Press.
Norman helped create and build companies in areas ranging from artificial intelligence, natural language, and computer vision, to medical devices, robotics, and nanotechnology. He has been a board member or board adviser to many of these companies. He was a co-founder and board member of Siri, which was spun out from SRI in January 2008 and acquired by Apple in April 2010. Siri has become a worldwide phenomenon, establishing the breakthrough market category of virtual personal assistant.
Before joining SRI, Norman was vice president of the Mathematics and Computer Science division at RCA Laboratories and Sarnoff Laboratories. He was also a visiting scholar at Stanford University, an invited member of the mathematics department of the Institute for Advanced Study, in Princeton, New Jersey, and a mathematics professor at the State University of New York at Albany.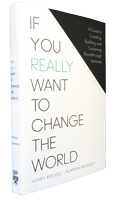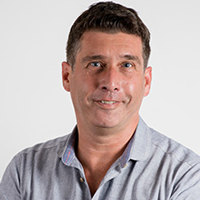 Dominique Piotet, CEO, Fabernovel US
Dominique Piotet is the CEO of FABERNOVEL US, the US subsidiary of the global Innovation agency FABERNOVEL. He is in charge of PARISOMA, the coworking space by FABERNOVEL and of the International Development of FABERNOVEL Group. He is a member of the Executive Committee of FABERNOVEL Group.
Previously, Dominique was the owner of Rebellion Lab, a digital strategy consulting agency based in the Silicon Valley, that he successfully sold to FABERNOVEL. Dominique holds more than 20 years of experience in digital and innovation strategy for large organizations.
Prior to opening Rebellion Lab, Dominique was responsible for Internet and Intranet strategy for BNP Paribas. While at BNP, he ran research and development at "L'Atelier" in Paris, before opening a subsidiary office in San Francisco in 2005.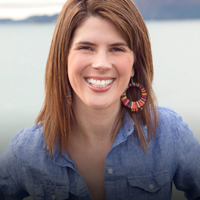 Chelsea Rustrum, Sharing Economy Consultant, Sharers.co (moderator)
Chelsea Rustrum is the co-author of "It's a Shareable Life," a practical guide to sharing and in tandem, founded the Sharers of San Francisco, a social and educational series exploring the limits of what sharing can do for business, culture, and lifestyle. As a long time internet entrepreneur, she operates several web properties in addition to acting as a marketing and strategy consultant for sharing economy marketplaces. She's working on how sharing can be built into business models and the built environment, which is why she's working on putting together a tiny house village within driving distance of the city.
Date and time
Location
PARISOMA
169 11th Street
San Francisco, CA 94103